Kaleb Kurtz
A.
PAYPAL
---
Click the button to contribute directly through Paypal.
B.
ZELLE
---
Enter:

 

[email protected]
Enter the amount and

 

*note the donation recipient

 

so we know how to direct your donation.
C.
MAIL CHECK TO:
---
DAWG Nation Hockey Foundation
PO Box 182
Indian Hills, CO 80454
Earlier this year, another chance crossing of paths introduced DAWG Nation to the Kurtz family.  Kaleb's brother Collin reached out to DAWG via Facebook message to ask the community for thoughts and prayers for his older as he awaited not his first, but his second heart transplant.   
Kaleb was born in 1994 in Grand Junction and diagnosed as a newborn with Hypoplastic Left Heart Syndrome, a life threatening condition that would require a transplant.  The Kurtz's prayers were answered an Kaleb received his first donor heart at only three months old.  The average life expectancy of a pediatric heart  transplant patient is only 15 years.  Despite this, Kaleb trucked on for 23 years before running into problems with the heart that gave him the gift of life.  
In 2015 Kaleb was diagnosed with Cardiac Allograft Vasculopathy. This is a condition that occurs in transplanted hearts where the arteries begin to narrow and restrict blood flow, eventually completely closing off resulting in a heart attack and death.
Collin's Facebook message reached DAWG Nation in late 2022 when times were getting rough for Kaleb and things were very touch and go.  Patrick, who was also waiting on a heart transplant at the time, received the call for prayers and managed stay in touch with Collin until late January 2023 when Kaleb finally got the call he and his family were waiting for!!!   Kaleb received his 2nd donor heart on January 29th and continues his story and defy the odds.
DAWG Nation finally got to meet the Kurtz boys on the Cardiac ICU floor at Uchealth Anschutz in Aurora 9 days after Kaleb's surgery. This was a powerful visit, and not least because the Kurtz boys are so welcoming and easy-going.  That room was filled with love from Mom (Michelle,) brothers (Collin and Carter) and the joy of new beginnings, but it was also a massive pick-me-up for Patrick, who had never met someone so soon after their big surgery. Kaleb's attitude, sense of humor, and strength shined through that day. The Kurtz boys had helped a DAWG calm his nerves before his own transplant before they really knew what DAWG even was.
Although this story has had an amazing result up to this point, a heart transplant is a major surgery that comes with a long recovery time, tons of follow up testing and clinic visits, and weekly trips all over town to consult with specialists. This routine adds up to many missed work days, for Kaleb and his caregivers, its a major financial burden that is nothing new to most of us in the DAWG Nation community.  But boy do we know how to remedy it.  
Help us welcome the Kurtz family, into this amazing community of ours and help Kaleb start his new chapter off with a bang!!!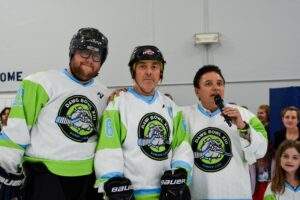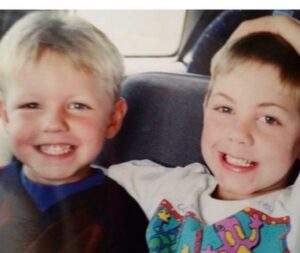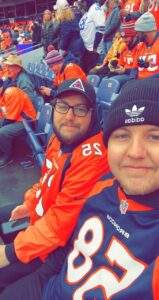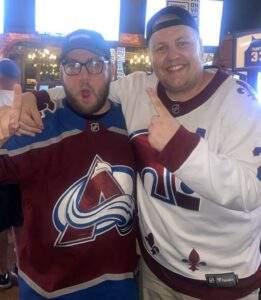 Click the button to contribute directly through Paypal.