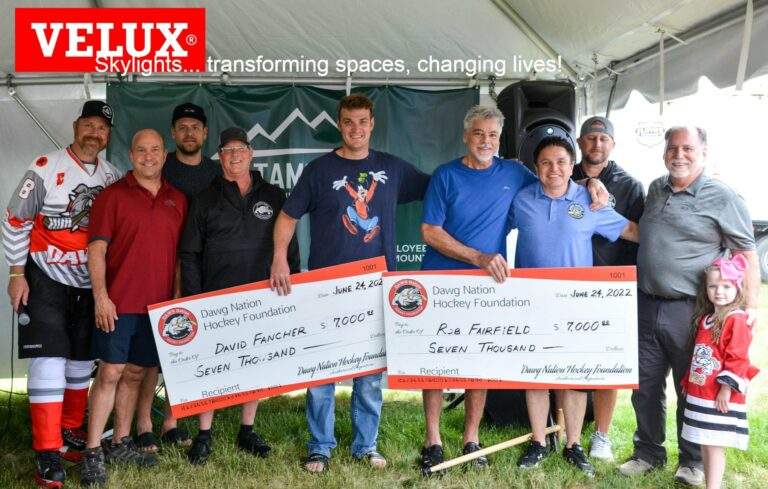 DAWG Bowl
We are excited to be able to unleash the power of the hockey community once again!
Featured DAWG Bowl Events
June 22, 2022 8:00 am

DAWG Bowl XII

---

DAWG Bowl

Our foundation began in 2011 with the first ever DAWG Bowl. Since that inaugural event we have witnessed incredible growth as we are blessed to positively impact countless lives as we bear witness to the incredible power of the hockey community. The DAWG Bowl has grown into a five day event in which we strive to include everyone. NHLers, Paralympians, college athletes, blind skaters, veterans, youth sled hockey and of course the beer leaguer, are all welcome!! Each year we strive to provide an amazing experience will at the same time provide financial and emotional assistance to those who need it most.




DAWG Bowl XII Recap

DAWG Bowl XII, presented by Velux Skylights, was another rosing success as we witnessed non-stop action on the ice and almost as much action off of the ice! Thanks to the tireless work of many, we were able to pull off an incredible event showcased by some remarkable stories and inspiring individuals that wowed us all. First and foremost a big shout out to our teams for another great tournament with some exciting hockey played in the Dawg's way...played hard, played fair and with a record breaking giving back! This only happens with help of our fantastic sponsors, including Velux Skylights, Martinson Services, Doctor Fix It, Patch My PC, Tri M Electric, Mainline West, and many others! We simply couldn't do this without you! Thank you too to Shaw Hockey Productions for once again providing us with top notch live streaming of the games, and for the one and only Manny Furtado lending his voice to add color and commentary. This year's tournament brought together some amazing people, and offered great music, emotional check presentations, stellar silent auction items, and showcased some terrific hockey... including special hockey, sled hockey and even blind hockey!

When all was said and done, the 2022 event raised an eye-popping $300,000, shattering the previous record of $250,000. We also handed a DAWG Bowl record of seven recipient checks totally $139,000!! With the 2022 Survivor Game theme centered around cancer, five of our recipients were cancer related this year.

2022 DAWG Bowl Recipients

· Justin Waldron

· Tammy Meier

· Becky Gartman

· Julie Schulze

· David Fancher

· Rob Fairfield

· Arsen Moskelenko

It was a really special few days as emotions and selflessness was on full display. But as was also the case in 2021, we did have some difficult news again this year. With a heavy heart we are saddened to share that Tammy Meier passed away just four days after the DAWG Bowl concluded. She passed peacefully with dignity surrounded by the men that loved her most. Her beloved Mark, and their two sons, Dylan and Matt.

Right to the very end this supermom continued to set a wonderful example to everyone of never giving up. She will be missed dearly and irreplaceable to the Meier family. Many of you followed Tammy's courageous fight over the last year that included the honor of us welcoming the Meier family into our pack.

The stands were packed for the Survivor Game as the ice was filled with players that have battled life threatening illnesses. The inspiration and emotion was second to none as the game also included a powerful check presentation to Justin "J-Wall" Waldron, a long time pillar in the Colorado hockey community. Justin is always in a difficult battle with a rare form of cancer but definitely gained strength as he and his family witnessed the tremendous outpouring of love.

At Dawg Nation we believe that hockey truly is for everyone, and we proved that once again at Dawg Bowl XII. For the first time ever we included special hockey and blind hockey. The blind hockey exhibition included blind players from across the country taking on a group of Dawg Nation players wearing glasses to emulate various forms of blindness. Incredibly this game is believed to be the first ever blind hockey game played west of the Mississippi! A huge thanks to Adam Young (Seattle), Drew Garza (Chicago) and Josh Schneider (New Jersey) who all made the trek to Colorado. These three amazing young men rolled up their collective sleeves and put in endless hours of volunteer work to help make the weekend perfect on every level.

To re-watch any of the games visit the Dawg Bowl Xll YouTube.

There were cheers, there were tears, there were smiles and there were lives changed. Thank you to everyone that helped make our 2022 DAWG Bowl one to remember!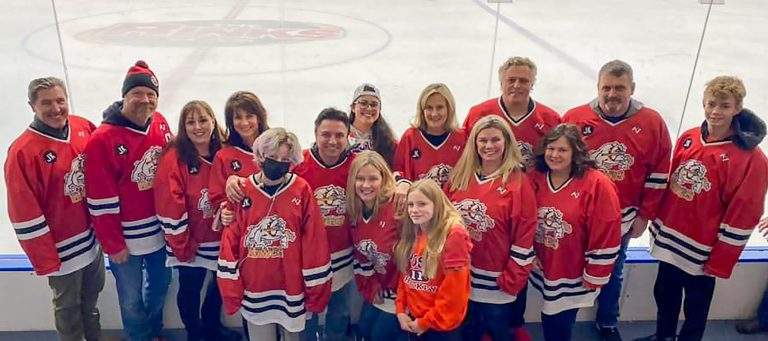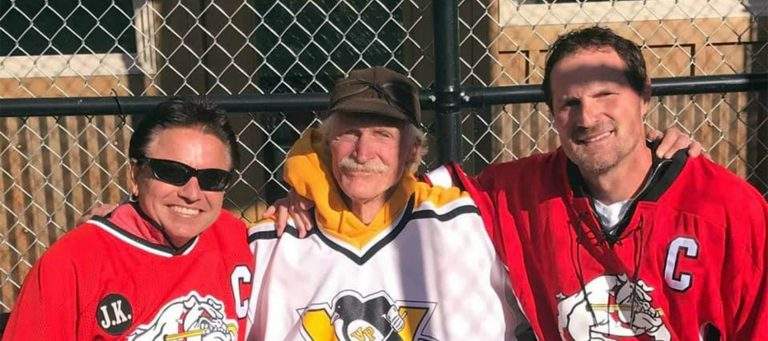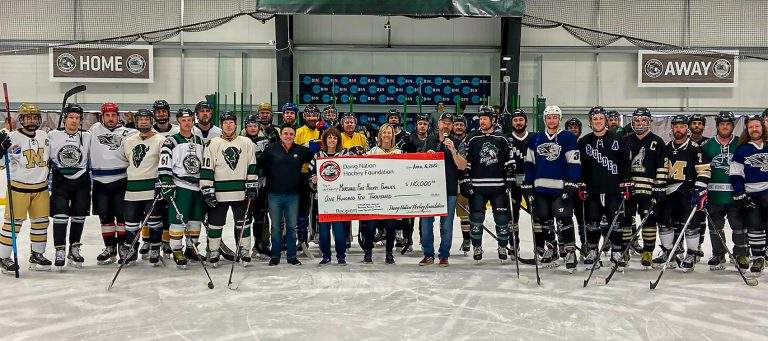 Play Hard. Play Fair. Give Back.™
The DAWG Nation Hockey Foundation is a 501(c)(3) nonprofit organization dedicated to providing opportunities for people with and without disabilities to gain confidence and independence through participation in national and international amateur ice hockey events, as well as to supporting local, national, and international amateur ice hockey players and their families during times of crisis. Since its inception DAWG Nation Hockey Foundation has been able to give out millions of dollars to positively impact the lives of many families in need. Do you part to assist the hockey community by volunteering, donating, or sponsoring one of our events or individuals.