DAWG Nation Hockey Foundation wouldn't be where it is without the dedication of this team. The majority of their work takes place behind the scenes, but their expertise and commitment to helping others have been invaluable. We thrive on their ability to provide guidance, which gives this non-profit organization the tools necessary to make an impact in the ice hockey community.
Officers and Board Members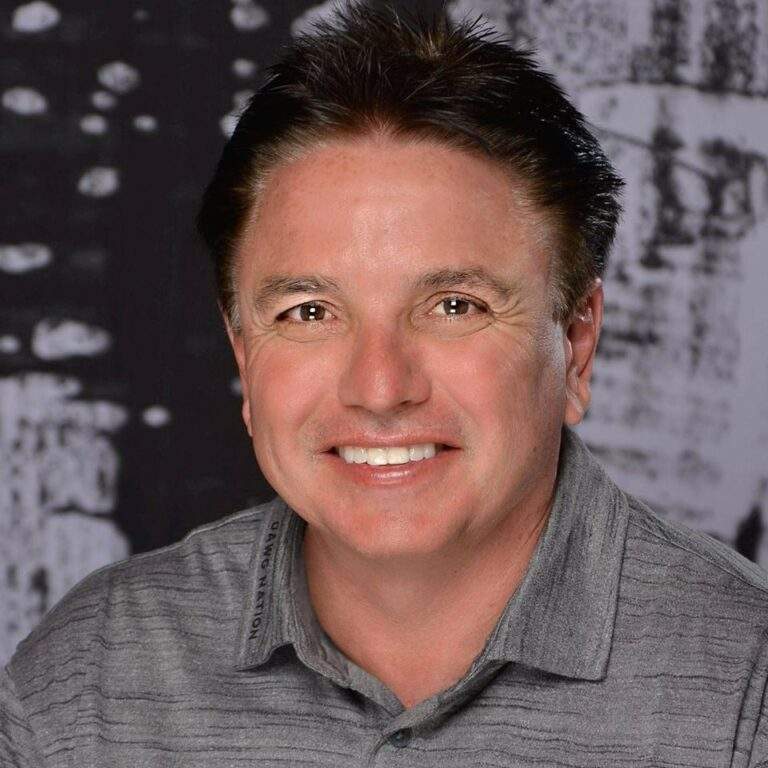 Martin Richardson, CPA
President/CEO
Martin "Dawg Father" Richardson is the original Dawg. He started the Dawg Hockey Club in 2003 and has been very instrumental in the building of what Dawg Nation has become today. Our President/CEO is a native of England but grew up in Colorado loving sports and the outdoors. Martin has been a practicing CPA for over 25 years, working with many of the hockey families that make up Dawg Nation.
As a graduate of Metro State University, Martin starred for the Roadrunners on the soccer field, earning him a place in the University's Hall of Fame. He currently captains and plays for the Old Dawgs in the SDOHL and typically organizes a team at all of our events. His hockey passion runs deep and started on his parents' outdoor rink in Indian Hills, Colorado.
Our leader is married (Cindy) with three daughters. Like many of members on Dawg Nation, Martin enjoys coaching kids and giving back to the community. Martin has been recognized for his community service on many occasions. In 2012, he won the Channel 7 Everyday Hero award and was finalist for the Colorado Youth soccer coach of the year. In 2014, Martin was honored as the Colorado Rapids Community MVP and finished second in the MLS league wide voting for the prestigious MLS Community MVP. In 2015, Martin was once again a finalist for the Colorado State Youth Soccer Coach of the Year and was also named the Channel 4 "Game Changer" for the month of February. In 2021, the Dawg Father was recognized again as he was named a finalist for the NHL's coveted "Willie O'Ree Community Award".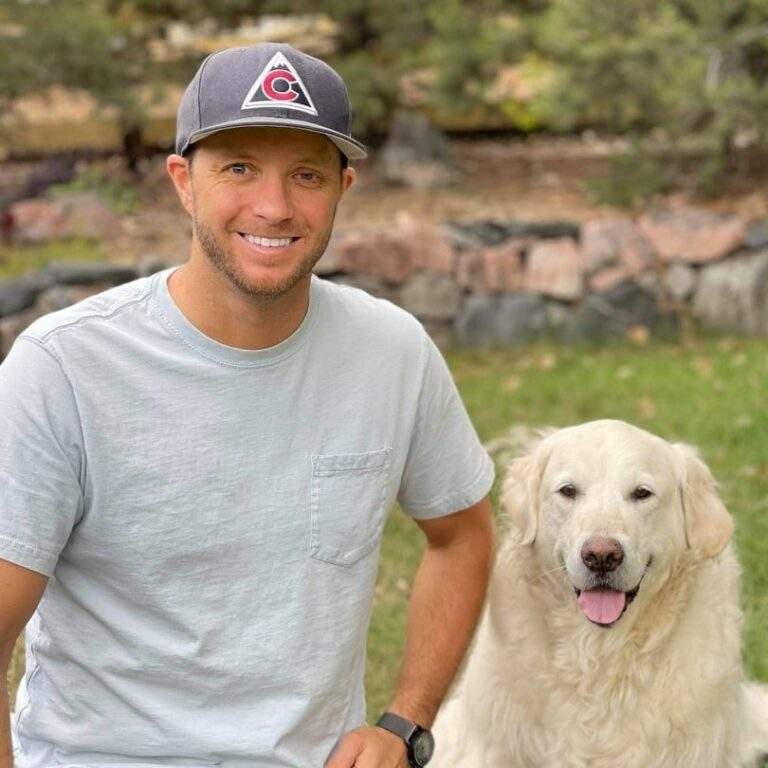 Patrick Donnelly
Operations
Patrick was a recipient of DAWG Nation's in 2021 when he was nominated by his neighbor, Andy Gerrie. Patrick had been living with congestive heart failure since 2011 and had just been implanted with a device that acted as an artificial heart. The financial support was part of Patrick becoming a DAWG himself; but he fell in love with the community and the mission immediately after meeting Van Stone. Seeing a group of survivors show up at the rink one day to help Van return to the ice after sustaining a traumatic brain injury, gave Patrick a purpose while he awaited a heart transplant. This skate became a weekly meeting and is now known as Hockey Heals.
Patrick was born and raised in Littleton, CO where he played competitive hockey from the age of five through high school where he achieved a Midget Major A State Runner-up and also played 3 years of Varsity with Chatfield Senior High School. He took a bit of a break to attend Colorado State University and build his career in oil and gas down in west Texas. He learned the industry from bottom to top in his ten years, having to take a step back from his roles in Leadership and Consulting to move closer to family and focus on his health.
Patrick received his long-awaited heart transplant on 4-7-23 and continues to help further the DAWG mission with his passion and hope for a bright future.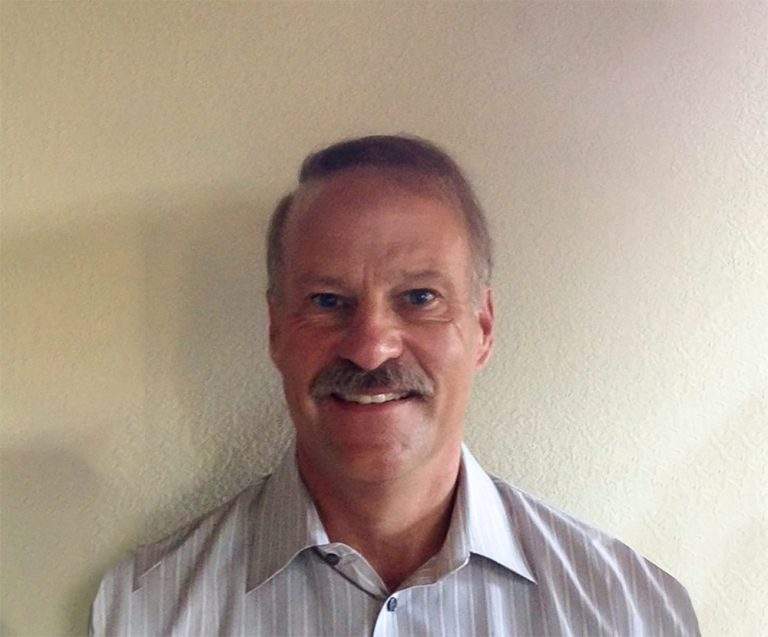 Dave Chamberlin
Board Chair
Dave is a native of New Hampshire who moved to Colorado for graduate school at CSU in 1976 and never moved back. Prior to the move, he was proud to be the worst player on one of the worst high school ice hockey teams in the state. Although some of his hockey skills have improved slightly since then, his skating speed has regressed from slow to slower and his slap shot is still timed by a sun dial. Dave coached in the Arvada Hockey Association for 9 years, winning State Championships at the Peewee and Bantam levels with former Dawg Nation board member Mike Pijanowski. He joined the Dawgs in 2005, and still plays on the Old Dawgs in the SDOHL when not on injured reserve. He has been honored to serve on the Dawg Nation Board of Directors since 2015, and currently is the chairman of our Recipients Committee.
Dave is a Sr. Vice President of the 5,000-employee international environmental/engineering consulting firm CDM Smith Inc., and enjoys mountain climbing throughout Colorado and all over the world when not at work or in some ice rink. He lives in Evergreen. His wife Karen was a big supporter of Dawg Nation for many years and sadly passed away in 2022.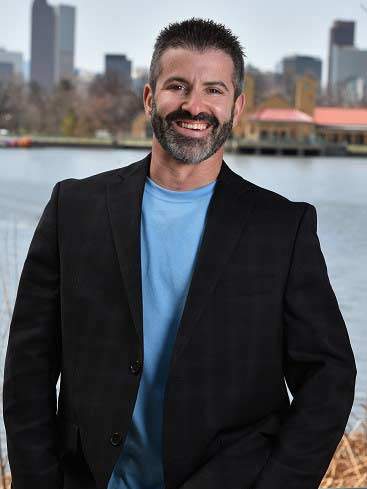 Craig Blumengold
Board Secretary
Craig is originally from New Jersey. Once married he and his wife Kelly decided to make their family's home Colorado in 2012 after the birth of their daughter Brielle. Craig is a successful Realtor in the Denver and Colorado Springs area. Prior to Real Estate, Craig spent 12 years of his career in New Business Development / Outside Sales, and with that, he brings over a decade of expertise in sales, business development, and marketing. He earned his B.S. in Business Marketing in 2007 from Berkeley College.
Craig is an avid ice hockey player and on-ice official, but most importantly he enjoys spending time with his family and friends. Craig truly enjoys giving back to his community by donating his time with Dawg Nation Hockey Foundation, refereeing, and working with local youth hockey programs.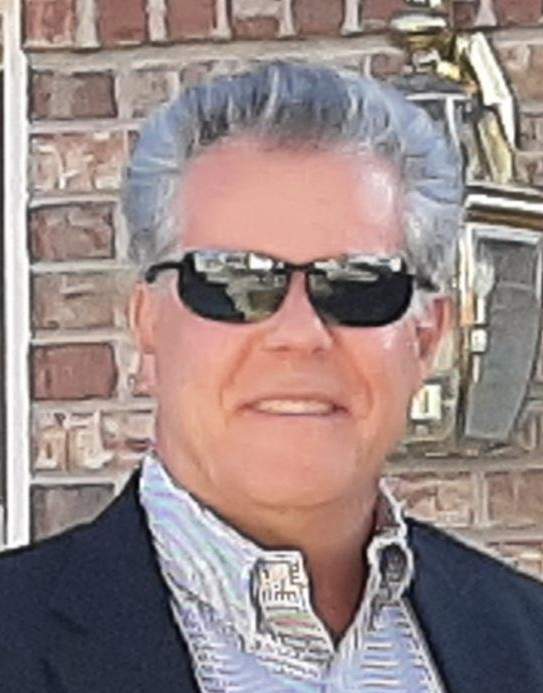 Nicholas Cortese
Treasurer
Nick Cortese hails from Chicago and was a proud member of our original Dawgs team that began in 2003. Growing up with a tight knit Italian family, Nick enjoyed playing several sports, including hockey. Being from the Windy City, Nick is lifelong fan of Bears, Cubs, and of course, the Blackhawks!
Nick is also a longtime friend of the Dawg Father, working side by side for ten years as part of the J.D. Edwards finance and accounting team. Retiring after a 40 year career as an international corporate accountant, Nick is considered a true expert in the field international finance.
Having a passion for automobiles, Nick enjoys working on cars and can be found glued to his big screen for every NASCAR race. Currently residing in Littleton with his wife, Lorraine, Nick enjoys spending time at their cabin in beautiful Grand Lake, Colorado.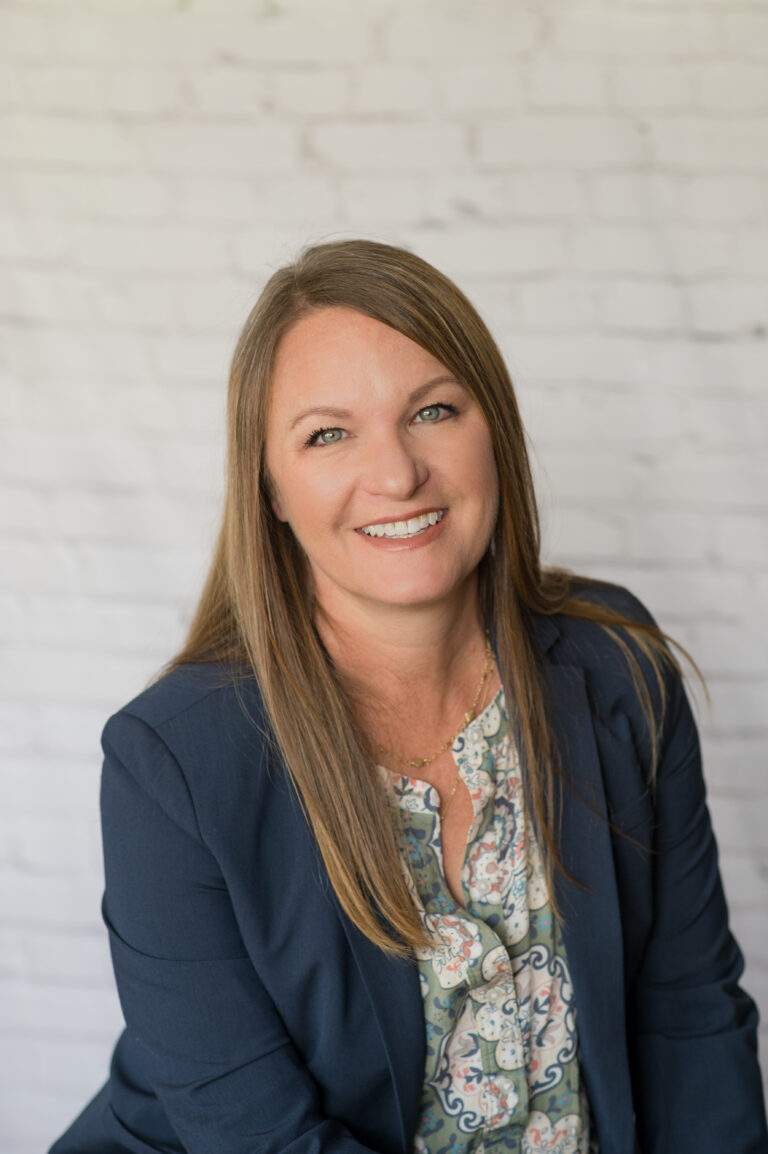 Monette Nickels, CPA
Board Member
Monette is a Colorado native who joined the Dawg Nation Board in 2020. Monette and her husband Terry live in Littleton, Colorado. They are the proud parents of two amazing adults, a daughter and a son, and they spent many years attending and/or coaching football games, basketball games, choir concerts, dance performances, lacrosse games and more. While Monette has no direct connection to the game of hockey, she was introduced to DAWG Nation by former Executive Director, Mike Freeman, and soon became drawn to the spirit of giving that is at the core of its mission.
Monette received her bachelor's degree from Western Colorado University (aka Western State College) and is a CPA. Having started her career in public accounting, she worked for Price Waterhouse in both Denver and Moscow, Russia. Monette has spent most of her professional career working in financial services. Prior to "retiring" to spend time raising her kids, she served as a Senior Vice President for ALPS Fund Services. She is currently Senior Vice President in Global Fund Services at Northern Trust.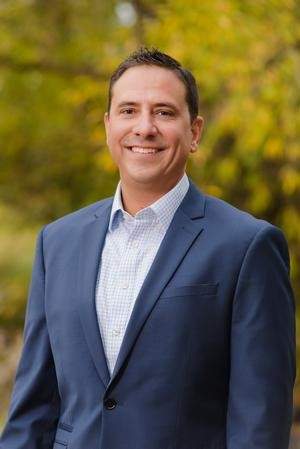 Matthew Obert, CFA, MBA
Board Member
Matt is the Chief Investment Officer for Coordinated Financial Services. He has a passion for helping individuals and families solve complex financial issues in order to work towards the goals they've worked so hard to pursue.
He has 20 years of experience in the investment management arena. Prior to joining Coordinated Financial Services, he was a VP at Charles Schwab, Director at BNY Mellon Wealth Management and was an originating member of Schwab Private Client Investment Advisory, where he served as a Manager, Portfolio Consultant responsible for an advisory practice totaling more than $400 million.
Matt received his bachelor's degree from the University of Missouri-Columbia and his MBA from the University of Colorado. He is a CFA Charterholder and is a member of the CFA Institute and the CFA Institute of Colorado.
He and his wife Amy have a daughter and 2 sons. If the weather is warm it's baseball, volleyball and golf and if it's cold they will be skiing!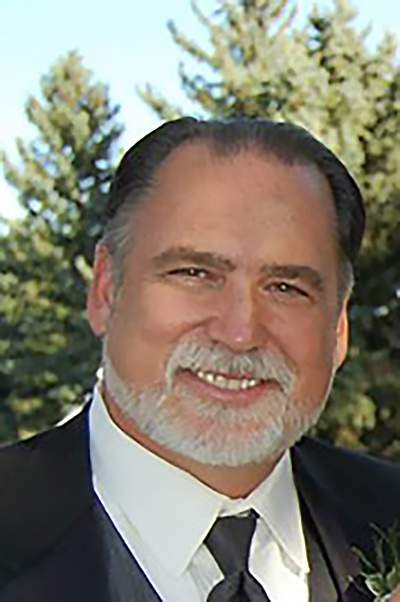 Rob Packard
Board Member
Rob "Superfan" Packard has been a part of Dawg Nation since his boys took to the ice in 1995, a part of the foundation since its inception, and has seen first-hand the immeasurable difference the foundation has made in the lives of others. This became especially powerful when his oldest son was diagnosed with cancer in 2009 and became a recipient and, ultimately, a survivor… who subsequently went on to help launch the incredibly successful Survivor's Game. Rob not only cheers on the Dawgs but has been known to don a pair of skates.
A successful businessman and CEO for over 40 years here in the Denver area, Rob strives to support others as they pursue personal and professional (as well as hockey) goals.
Married to his biggest fan, and best friend, Kelli, they have two boys of their own, and a full hockey line of extras that they've helped raise. Next in line is teaching the six grandkids how to play hockey.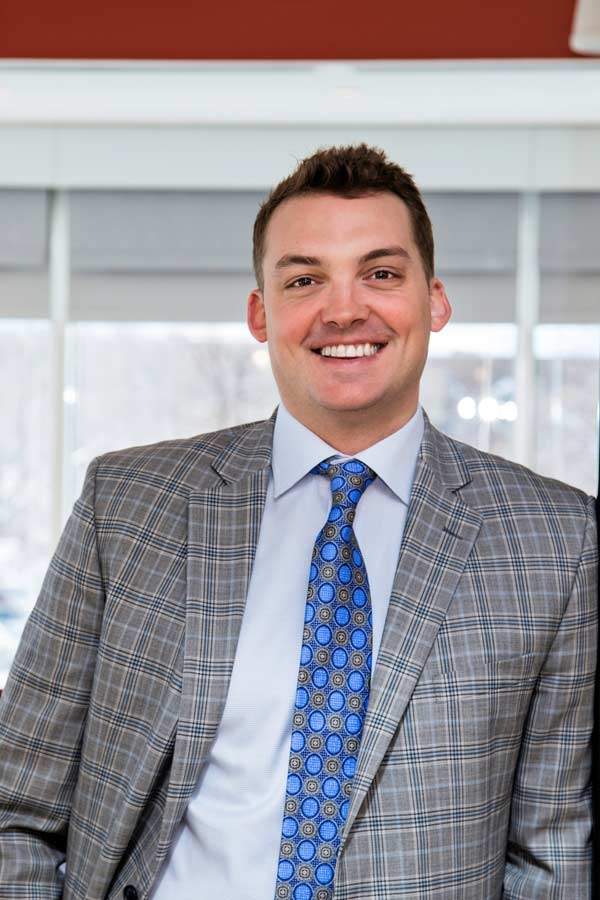 Jeremy Rowell
Board Member
Jeremy is not a native of Colorado, but the next best thing. Growing up in Littleton, Jeremy has been a part of the Colorado hockey community for over 20 years. Jeremy played his youth hockey with the Colorado Thunderbirds before eventually going on to play at Metro State University. His passion for hockey didn't stop there. Jeremy has been coaching for 8 years with the Colorado Thunderbirds and Littleton Hockey Association. He is currently an assistant coach for the LHA 18U Midget Major AA team.
Professionally, Jeremy works in risk management and insurance. He helps middle to large market companies throughout the country to become more profitable by lowering their bottom line through capital efficient insurance solutions. Jeremy works with companies from all industries and is especially adapt in the construction, manufacturing and hospitality industries.
Jeremy has been participating in Dawg Nation events since it's inception and has seen how much their footprint, not only locally but nationally, has impacted so many families. Jeremy joined the board in 2021 to continue his passion to give back and make a difference in the community.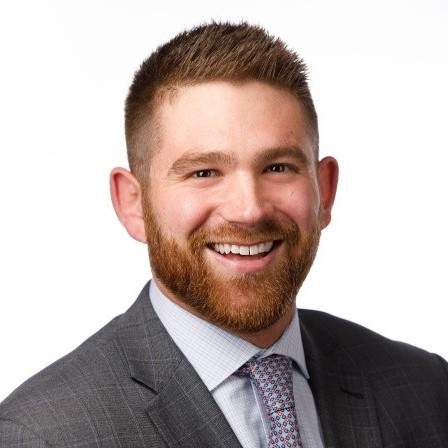 Mike Shain
Board Member
Mike was born in Los Angeles and moved to Colorado in 2002 right before high school where he grew up in the Conifer/Evergreen area. Mike went to Conifer High School and played hockey for Foothills, Columbine High School, as well as for the Mountain Ice Team in the High Plains High School League. The summer before his senior year of high school he left Colorado and moved to British Columbia where he played 3 years of Junior Hockey in the PIJHL. After he returned he went to college at CU Boulder, where he graduated with a Degree in Economics and an emphasis in Political Science and Certificate in Public Policy. He quickly found his way into financial advising and has now been at New York Life for 8 years.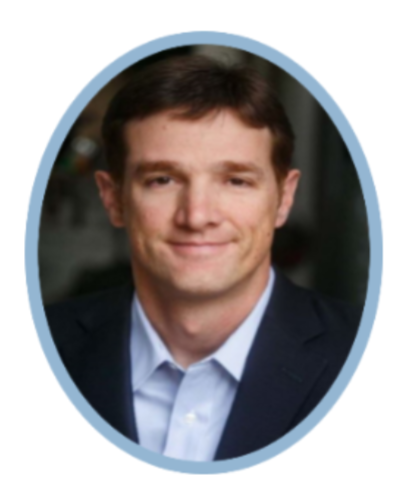 Zac Neumayr
Board Member
Born in Minnesota then a longtime resident of Colorado where his family was born and established roots. Many years of hockey up to the College Club level and then 15+ years of coaching as both a parent and non-parent Coach (Level 4) at various ages from Mites up through High School. Served 6 years as a Director at large inside a local youth hockey organization where responsibilities included management of the youth hockey financial aid that allowed disadvantaged families to play the game. Alongside the passion of hockey, is a 20 history of various roles inside the Defense industry from Individual contributor at large organizations through Executive roles at start-up defense contract companies.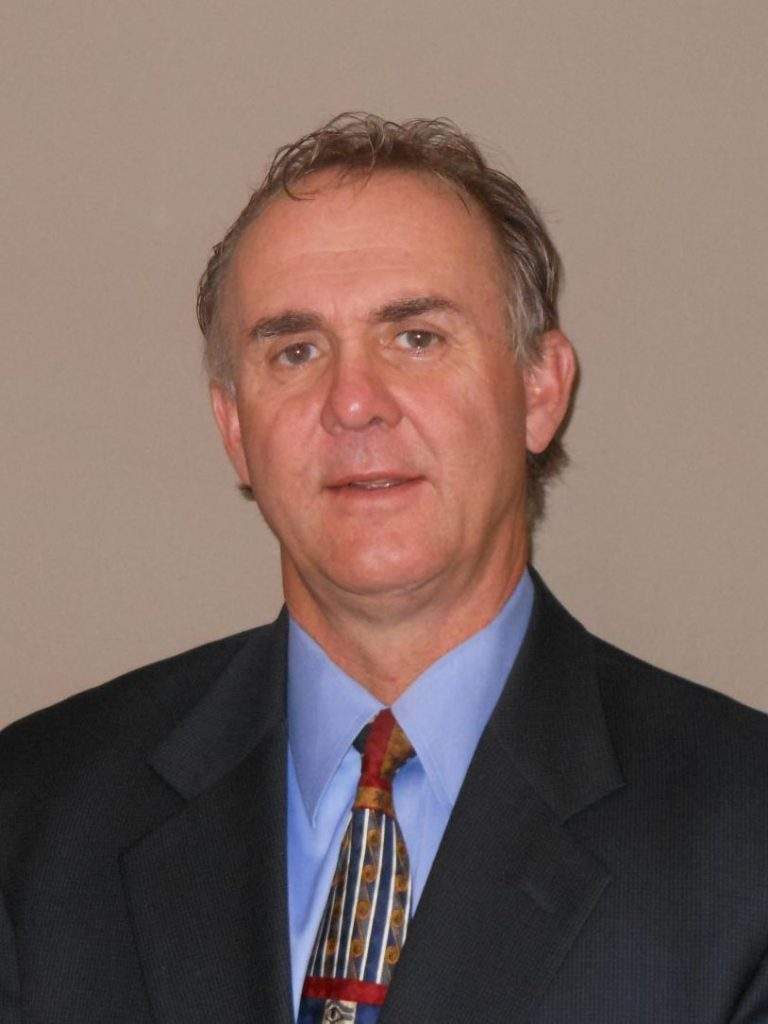 Greg Ahbe
Ambassador
Greg is originally from Toronto, Canada where he played hockey through Juniors and college. He received his master's degree from Ohio University and then entered the job market in professional hockey. Greg arrived in Denver in 1982 and worked in the front offices of the Calgary Flames and the New York Rangers minor league affiliates. In the late 1980s, he entered into the insurance business. He formed TAG Insurance Services in 1994. Greg has been active in the Colorado hockey community for 30 years from summer camps, clinics, coaching and board positions. He continues to play whenever time permits.
Greg and his wife Caroline are active in a number of charities and feel fortunate to be able to be a part of such a great foundation, Dawg Nation. Greg and Caroline have three children who all have a love for hockey.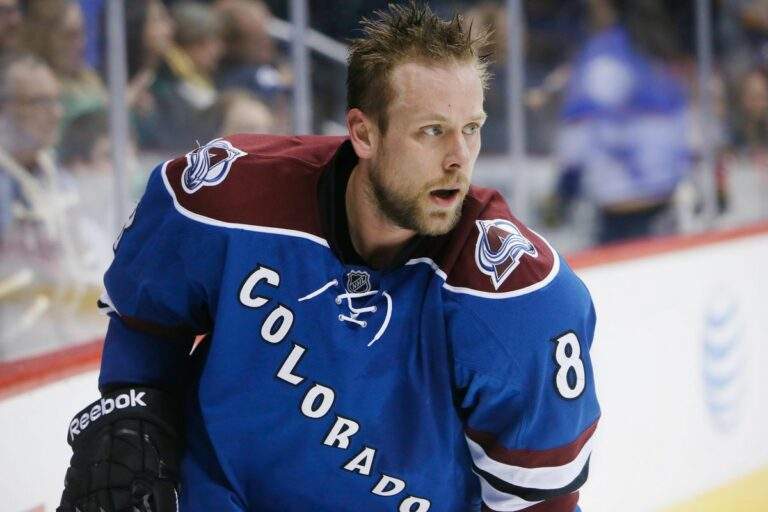 Jan Hejda
Ambassador
Jan Hejda played over ten years in the NHL with the Edmonton Oilers, Columbus Blue Jackets, and the Colorado Avalanche. A defenseman from Czech Republic, Jan played over 600 games in the NHL before retiring in 2016. He also played for his home country in the World Juniors, World Championships, and the Olympics.
Jan lived in Denver for several years with his wife Tereza, daughter Natalia, and son Matheas before relocating to Minnesota, and most recently Illinois.
He has been very active with Dawg Nation for many years giving back his time and donation of memorabilia and attendance at many events. In 2023, Jan spent countless hours preparing Prior Lake Minnesota for a pond hockey tournament in support of Minnesota's own Ethan Glynn. Without Jan's hard work, the tournament would not have been possible. Jan makes several trips to Colorado each year to be part of Dawg Nation events and continues to spread the word about the organization. He has spent several years as a coach for youth hockey and currently coaches the Jr. Dawgs that are part of his organization, DZone Hockey a program designed for players to promote independence and self-confidence all while making new friends and learning exciting new skills.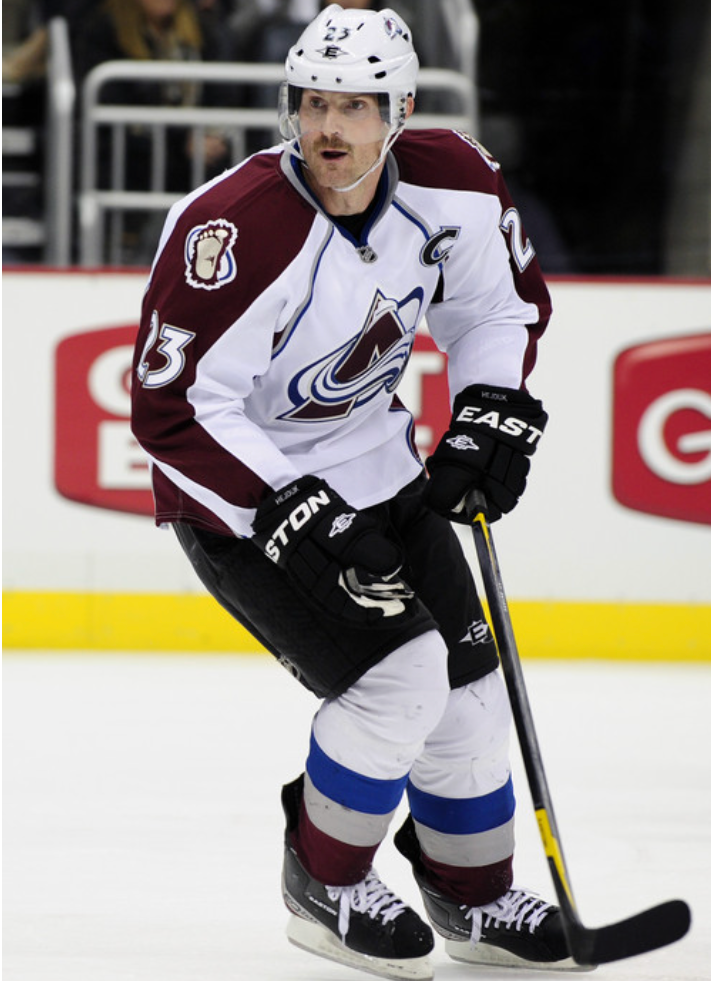 Milan Hejduk
Ambassador
Milan Hejduk spent his entire 14 year NHL career with the Colorado Avalanche. His remarkable hockey resume' includes a Stanley Cup, a Maurice "Rocket" Richard trophy, three all-star game appearances, an Olympic Gold Medal and induction into the Colorado Sports Hall of Fame! Milan holds the Avalanche record for regular season games played and scored 881 points in his illustrious career. However, his incredible mark upon hockey doesn't end there, as he has not only supported Dawg Nation over the years with donations of memorabilia and attendance at many of our events, but also with his generous gift of time.
Milan is very active with the Avalanche alumni and also enjoys coaching hockey, playing golf and spending time with his family. He and his lovely wife Zlata reside in Parker. His twin boys, David and Marek both play hockey for Harvard University.
Peter McNab
Legacy Ambassador
A great supporter of the Dawg Nation Hockey Foundation, Peter McNab passed away November 6, 2022. For over 25 years he was the Colorado Avalanche's television color analyst, lending his hockey expertise and a unique perspective on the game of hockey. Regarded as one of the most knowledgeable and enthusiastic color analysts in the game, McNab brought 14 years of NHL playing experience to the Avalanche broadcasts.
He attended almost every Dawg Nation event and promoted the charity whenever and wherever he could.
A native of Vancouver, B.C., McNab had a past association with the Denver area, as he played collegiate hockey at the University of Denver. McNab went on to play for the Buffalo Sabres, Boston Bruins, Vancouver Canucks and concluded his playing career with the New Jersey Devils. McNab posted six 35-plus goal seasons and tallied 40 or more goals twice during his career. He finished his career with 363 goals and 450 assists in 954 games. Peter was an NHL All-Star in 1977 and reached the Stanley Cup Finals in three straight seasons from 1975-77.
McNab called Avalanche games for 26 years, spanning the franchise's entire existence in Denver. He was beloved by hockey fans in Colorado for the passionate and honest analysis he brought to broadcasts.
Carl Poole
Ambassador
Carl Poole was born and raised in Boulder, Colorado, and has been working in Junior and Professional Hockey for the past 11 seasons. Having worked with such organizations as The Boulder Junior Bison of the WSHL, The Denver Cutthroats of the CHL, The Osoyoos Coyotes of the KIJHL, and most recently with the Kelowna Chiefs of the KIJHL, He is now moving on to UBCO (University of British Columbia) as an Assistant Coach. Over the years Carl has worked as an Ice technician, an Equipment Manager, and made his coaching debut as an Assistant Coach for the Osoyoos Coyotes of the KIJHL in the 2015/16 season. Carl has worked with four teams over the past 11 years that have progressed to their divisional finals or further in their league's playoffs, and has gone as far as one Junior A Tier III National tournament in his 2009/10 season. Throughout his time working in the industry Carl has worked alongside great mentors such as, Coach Brent Cullaton, and Coach Ken Law.
Carl's work ethic has always been driven by his ambition to improve upon his existing knowledge and experience, and in doing so help the improvement and development of others. Carl is looking forward to providing all the help he can to DAWG Nation through networking and facilitating ways to give back to all those who are a part of the DAWG Nation family.
Carl is a Colorado native however currently calls Kelowna British Columbia home and also assists his business partner run a butcher shop called Randall's Craft Butcher.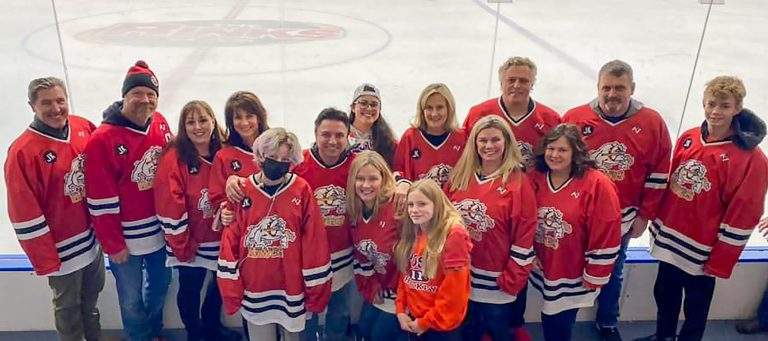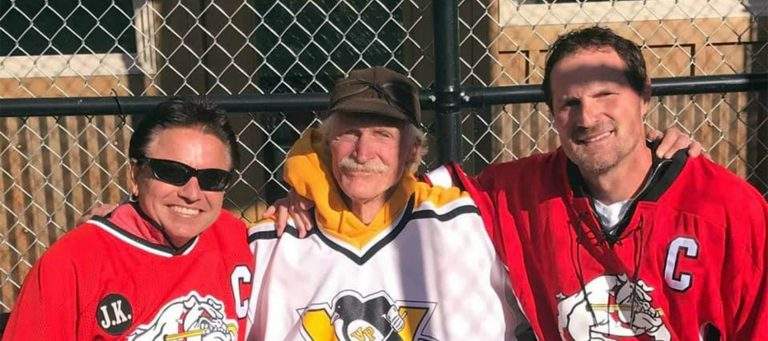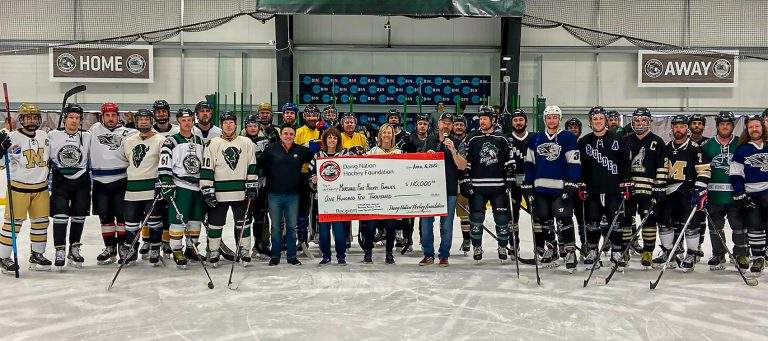 Play Hard. Play Fair. Give Back.™
The DAWG Nation Hockey Foundation is a 501(c)(3) nonprofit organization dedicated to providing opportunities for people with and without disabilities to gain confidence and independence through participation in national and international amateur ice hockey events, as well as to supporting local, national, and international amateur ice hockey players and their families during times of crisis. Since its inception DAWG Nation Hockey Foundation has been able to give out millions of dollars to positively impact the lives of many families in need. Do you part to assist the hockey community by volunteering, donating, or sponsoring one of our events or individuals.