Upcoming
June 21, 2023 8:00 am

DAWG Bowl XIII

---

DAWG Bowl XIII June 21-25, 2023 Edge Ice Arena

Our foundation began in 2011 with the first ever DAWG Bowl. Since that inaugural event we have witnessed incredible growth as we are blessed to positively impact countless lives as we bear witness to the incredible power of the hockey community. The DAWG Bowl has grown into a five day event in which we strive to include everyone. NHLers, Paralympians, college athletes, blind skaters, veterans, youth sled hockey and of course the beer leaguer, are all welcome! Each year we strive to provide an amazing experience will at the same time provide financial and emotional assistance to those who need it most.

This year, the DAWG Bowl is taking on a new theme of Donate Life in support of organ donation. Many of DAWG Nation's recipients have received life saving organ donations including our Operations Manager, Patrick Donnelly who received his heart from a heroic donor in April of 2023 after several years of waiting.

The tournament features 7 divisions, over 50 teams, and a blind and sled hockey exhibition. This year's tournament is full for teams. Volunteer opportunities are coming soon!

Survivor Game: Saturday, June 24 at 2:30 p.m.

Tournament Schedule and Volunteer Opportunities Coming Soon!










July 28, 2023 7:00 am

Gateway DAWG Bowl II

---

Gateway DAWG Bowl is back for its second year at Centene Community Ice Center!!!

Multiple divisions based on skill level
Women's division
3 game guarantee
Souvenir bags for every player
Games will be live streamed!

Centene Community Ice Center

750 Casino Center Dr

Maryland Heights, MO 63043




For any questions or concerns please reach out via email at [email protected] or Facebook @DAWG Nation Hockey Foundation-STL. Phone: 618-581-8407

September 10, 2023 10:00 am

Corn DAWG Cornhole Tournament

---

We are excited to announce our 2nd annual Corn DAWG Cornhole Tournament, Sponsored by Top Shooters!




4 game guarantee
Player Bags
Registration begins at 10am and bags fly at 11
All skill levels are welcome

Top Shooters Bar

531 Old State Rt 3,

Columbia, IL 62236




For any questions or concerns please reach out via email at [email protected] or Facebook @DAWG Nation Hockey Foundation-STL. Phone: 618-581-8407



DAWG Nation Hockey Foundation relies heavily on our events to fundraise for our hockey community in their time of need. Every event is centered around a recipient, and they are presented with a check based on the amount raised in that event. We are grateful to be interlaced with such a giving and loving hockey family to help those in their greatest time of need.
Have Fun And Give Back At The Same Time!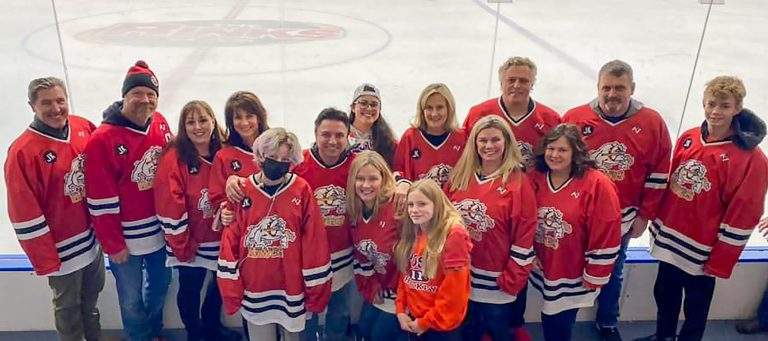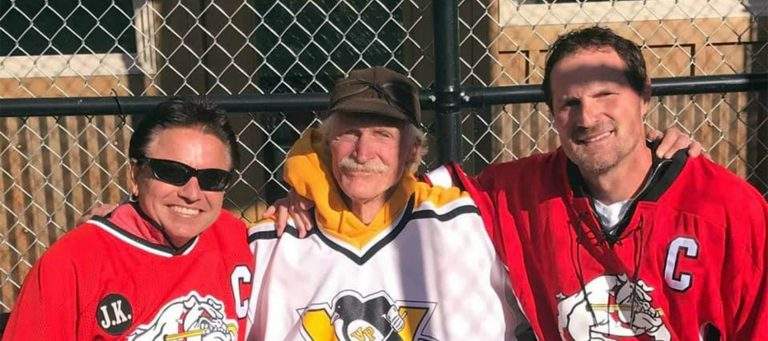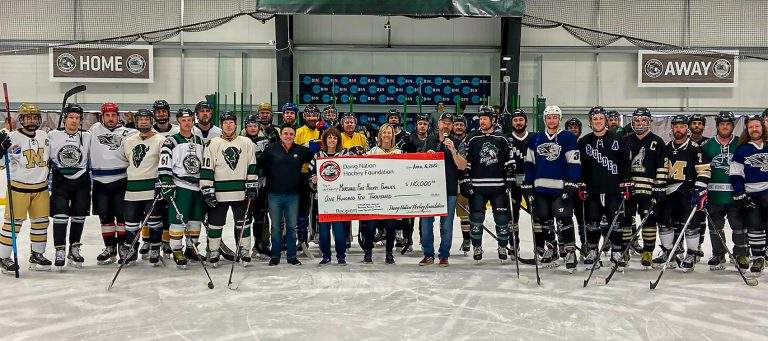 Play Hard. Play Fair. Give Back.™
The DAWG Nation Hockey Foundation is a 501(c)(3) nonprofit organization dedicated to providing opportunities for people with and without disabilities to gain confidence and independence through participation in national and international amateur ice hockey events, as well as to supporting local, national, and international amateur ice hockey players and their families during times of crisis. Since its inception DAWG Nation Hockey Foundation has been able to give out millions of dollars to positively impact the lives of many families in need. Do you part to assist the hockey community by volunteering, donating, or sponsoring one of our events or individuals.