When it rains it pours,  the Taylors  have taken another huge hit. The DAWG community stepped up huge to share love and support helping Scott recover from his shattered ankle. 
But now we call on the community once again, as we learn the Taylors have just lost everything they had when their home recently went up in flames. Half of the home was scorched and the other half , a total loss from smoke damage.  Everyone is safe and sound; and the Taylors are now staying with family until they can get back on their feet.
Apparently lightning will, on occasion, strike the same place twice.  We all know the DAWGS can handle it, let us come together and help this family get through this disastrous couple of months!!!
July, 2022:
Scott Taylor started playing hockey when he was just 4 years old. His grandmother would take him roller skating at US on Wheels. When he saw kids playing hockey there, he asked if he could too. Of course his grandmother said yes! Scott had tried soccer and baseball, but as soon as he tried hockey he never looked back. Before long everyone knew that if they needed Scott, he could be found outside playing hockey.
Scott finally took his hockey to the ice at the age of 12 and quickly became one of the fastest players around. Skating has been part of Scott's life ever since, including playing in the adult league at the Promenade in Westminster for the last 5 years.
At a regular league game on June 10th, Scott was going for his second goal of the first period when he got tangled up and slid feet first into the boards. This impact broke his heel into at least 6 places and required a plate with 9 screws. Scottie is not allowed to put any weight on that foot for 3 months and will have to relearn how to walk on it.
Unfortunately this injury has affected much more than the success of Scott's team at Promenade. Scott is self-employed in the home remodeling business and will be unable to work for over 3 months. Up to now, he has been the primary income earner for his wife Krista and their kids Caleb (8) and Savannah (5). Krista has stepped up by finding part time work, but it is difficult with 2 kids at home and hasn't been a replacement for Scott's income.
Scott's family looks forward to his return to the ice and to other activities like camping and kayaking with the kids. Whenever that time comes, let's be sure to let the Taylor family know that the hockey community is right beside them. We hope you'll join in Dawg Nation's efforts to help the Taylor family through this tough time. Your generosity today will go a long way for them!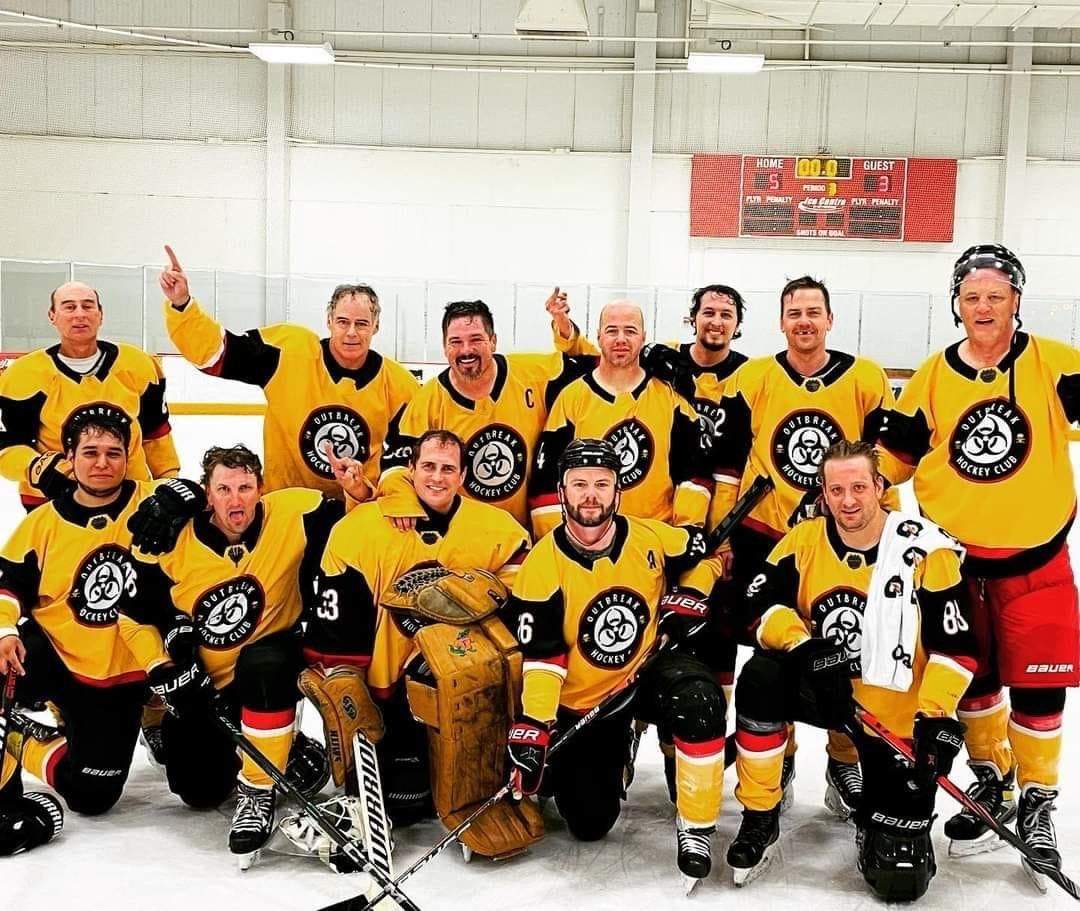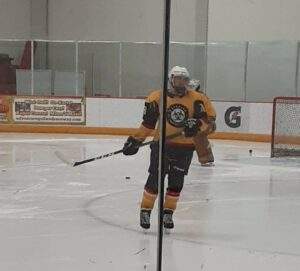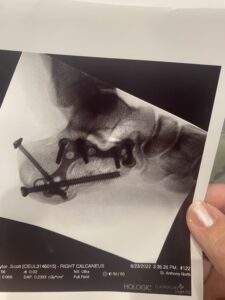 Tuesday, Dec 6:
Colordao Gives day was a massive day for DAWG Nation as we spent the day telling stories and spreading the spirit of giving.  We set a goal to raise 50k on giving Tuesday and we ended up crushing that goal  by raiding $68,000.
That night we were joined by the Taylor family at Blackbird Public House to celebrate an amazing campaign, but also to support a family who has overcome an impossible year.  The DAWG Family came togehter to present Scott and Krista Taylor a check for  $12,500 to help them make a new home. 
Big thanks to Garrett Ladd for the always excellent venue and tasty food, and Matt Obert for pickin' up the tab. Cheers!!!