A "HEART" Warming Story
Little Lily Palan is a beautiful and thoughtful seven year old that was handed a pretty big curveball in 2022. The Palan family was rocked to the core when their youngest was diagnosed with a rare form of congestive heart failure that has resulted in the Palan family relocating to Colorado in order to provide their little warrior with very best care possible. As Lily's health declined it became apparent that the only option was a life-saving heart transplant to be preformed at the world renowned Children's Hospital.
The Palan family was first introduced to us last fall as little Lily Palan was our recipient at our "Tee it Up for DAWG Nation" event. On that memorable day we were blessed to provide this beautiful family with support of over $25k to ease the obvious financial burden that the family is inevitably facing.
Lily's story has grown since we first met, and during that time she has stolen our collective hearts. Her courage, wit, genuine curiosity, and unmistakably sunshiny disposition has touched everyone lucky enough to cross her path. Since being placed on the transplant list: Lily has celebrated her 7th birthday, attended her first ever NHL game, made some amazing new friends and has found comfort from other Dawgs with similar journeys. Despite her age Lily has persevered and displayed unbelievable bravery facing one of the scariest medical treatments one can undergo.
With a heart transplant, the waiting can be the most difficult part, and last week that wait was over as a match was found and a world class medical team prepared to give our Lily a second chance! The six hour surgery was completed on March 15th and was an incredible success!! Lily is now out of the ICU and beginning her road to recovery which will include dropping the puck at the 2023 Survivor Game in June!!
Organ transplants have become familiar theme with Dawg Nation in the last few years as we've had several recipients undergo life saving organ donations. As part of that we have been able to provide an unintended, but amazing support system to others going through similar challenges. As Lily waited for her second chance, the Palan's were filled with concerns, fears and uncertainties. That's when former recipients Nigel Richardson and Patrick Donnelly came in. Nigel is thriving after his own heart transplant in 2021 and Patrick has had to put his life on hold for 3 ½ years as he awaits his own heart transplant. Both have played integral roles in supporting the family on an emotional level, sharing experiences and triumphs. Truly what being part of the DAWG pack is all about.
Cheers to Lily and her wonderful family, and here's to our little DAWG blowing us all away with her new life!
If you you'd like to contribute directly to the Palan family please click the link below.
Click the button to contribute directly through Paypal.
Many of us got to meet the Palans at this year's, "Tee it Up For DAWG Nation" event.  The Palans were one of the benefactors of this years golf tournament where we were able to hand them a check for $20,000 to help with Lily's medical expenses.  We had an amazing turnout this year and were graciously joined by Stanley Cup winning coach Jared Bednar, and 3-time paralympic gold medalist Declan Farmer.  
After hearing Lily's story at the golf tournament, the DAWGS, not surprisingly, raised another 5K to help the Palans through their journey to getting Lily a new heart.   Their second check presentation was held at Stix Crafthouse, a hockey bar in Old Town Arvada.  This was another incredible day where Lily shared the stage with TWO other recipients.  We gathered for a super-rare, 3-check presentation at Stix where we helped lift  the spirits of a tenured referee and a goaltender suffering a terrible case of bad luck. 
Lily's Story continues here at DAWG Nation as we have since joined the Palans for Lily and her sister Verona for their first ever Avalanche game where we were visited by Bernie and interviewed by Rachel Tos.  Another awesome night in the books with the Palan family.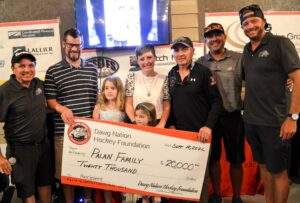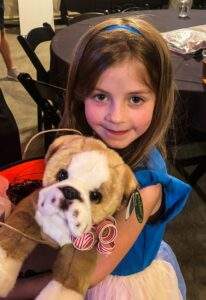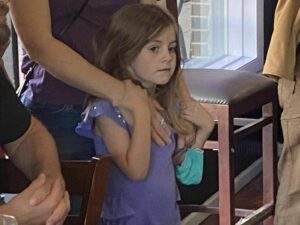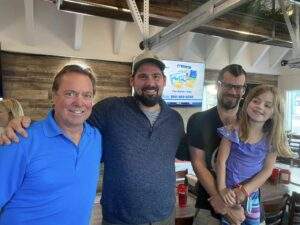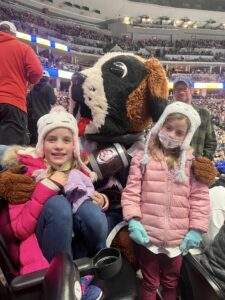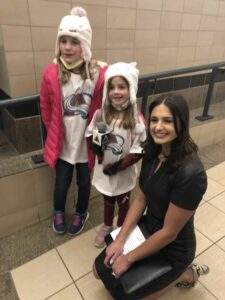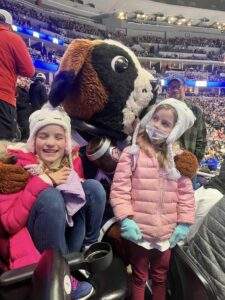 Click the button to contribute directly through Paypal.