What a weekend, and it ain't done yet!! Two big checks on Friday night capped off a wildly successful Hocktoberfest. After getting a few z's I was right back at it as we spent last night in Loveland on yet another Dawg Nation fundraiser, this one near and dear to my heart. It was absolutely mind blowing to witness the generosity at the Budweiser Event Center as the Eagle faithful joined our noble cause by showing Les Borsheim what he means to the hockey community. An
unbelievable silent auction, some big checks, a table full of hockey legends and an unreal matching by Eagles owner Martin Lind turned a great night into a spectacular example of GIVING BACK!! Les is beloved by many and was the toast of the arena as we had the immense pleasure of handing Borsh a life changing check for $52,000!!!!
And then the Eagles put the cherry on top with a come from behind OT victory in front of another sellout crowd!!!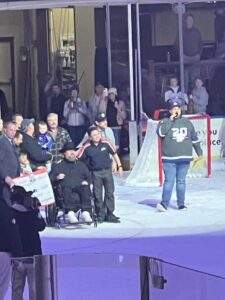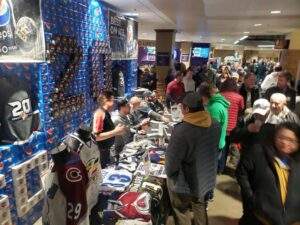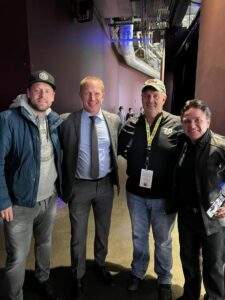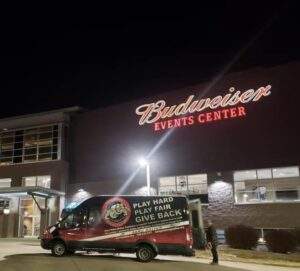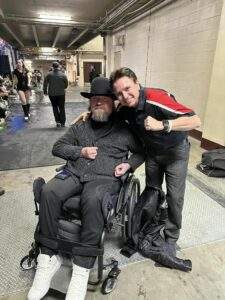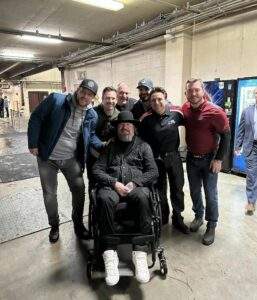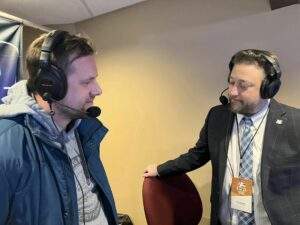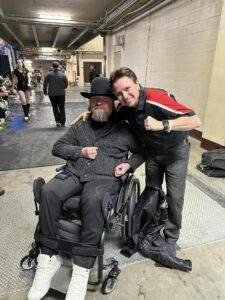 ---
He grew up playing in Canada and made a mark for
himself as a big physical player.  That style led him to success in junior
hockey and 7 years as a professional including 3 seasons with our very
own Colorado Eagles.
In 2008 Les!s playing career was cut short by a motorcycle accident that
left him paralyzed.  His impact on the hockey community still continues
today off-ice; he is the color analyst for the Eagles broadcasts.
Each year Les has hosted an amazing golf tournament to help pay the
costs associated with the physical therapy and rehab that keep him in
good health. This year some difficulties in finding required care made it
impossible for him to host this tournament. Folks found golf elsewhere,
but Les was left to face extensive costs for the fundamental therapy to
maintain his well-being.
Les's outgoing personality has endeared him to fans, friends, and co-
workers. He is beloved and respected; this much is easy to see just
based on the incredible volunteer efforts at his golf tournament each
year. Let's bring the giving and support to Les like every year (just
without the golf this time)! Please help Dawg Nation help Les by
making a donation toward his physical therapy and rehab expenses. As
hard as he works at it, it is the least we can do to help a pillar of the
hockey community we love so much.