CIHRA Leaves no Official Behind:
John Lumley cheated death last month when his apartment building became engulfed in flames. John had to escape through a second story window and his beloved feline was saved by a brave firefighter. John nearly lost everything but luckily his skates and referee gear were safe and sound in his car! Another huge response by our friends in the stripes allowed us to present John with a check for $11,400!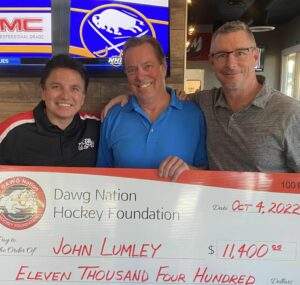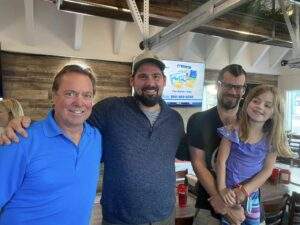 ---
John is a long time official in the Denver metro area. He is currently serving as the Past President of Colorado Hockey Referee Association (CIHRA). He has had one hell of few years but most recently his townhome In Golden was set on fire by a neighbor that was having a drug induced manic episode. John escaped out a window with only his clothes on his back. He has lost everything he owns including his ref gear. Just this weekend alone John was going officiate 5 youth games. John is also helping support his daughter in law as she is undergoing treatment for a brain tumor. John's  other son is just recovering from a ski accident that left him in the hospital for months. Please join DAWG Nation in rallying to help ease the financial burden for the John.
https://kdvr.com/news/local/colfax-avenue-closed-near-golden-due-to-townhome-fire/
https://kdvr.com/video/townhome-fire-in-golden/7999134/