ETHAN GLYNN
A.
PAYPAL
---
Click the button to contribute directly through Paypal.
B.
ZELLE
---
Enter:

 

[email protected]
Enter the amount and

 

*note the donation recipient

 

so we know how to direct your donation.
C.
MAIL CHECK TO:
---
DAWG Nation Hockey Foundation
PO Box 182
Indian Hills, CO 80454
3 Sport Athlete: 
Ethan Glynn's is a tremendous young man from Bloomington, Minnesota.  "E" as he's 
referred to by his teammates, was a super athlete, at 15 years old he was the Captain of his hockey team, loved playing baseball, and was very impressive on the football field. 
Ethan's life forever changed, on the night of 9/2/2022.
Friday Night on the Field:  
 A routine football tackle in his first ever HS game resulted in a broken neck leaving him unable to move his arms and legs.   Terrifying what can happen in a split second, Ethan considers this a freak accident it could have happened to anyone. A true one in a million hit.  One can learn a lot from this 15 year-old as he always wears a smile and continues to keep his sights on the future.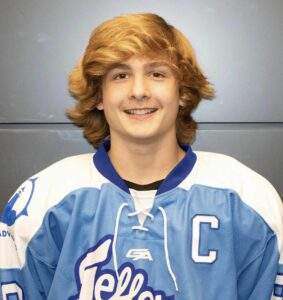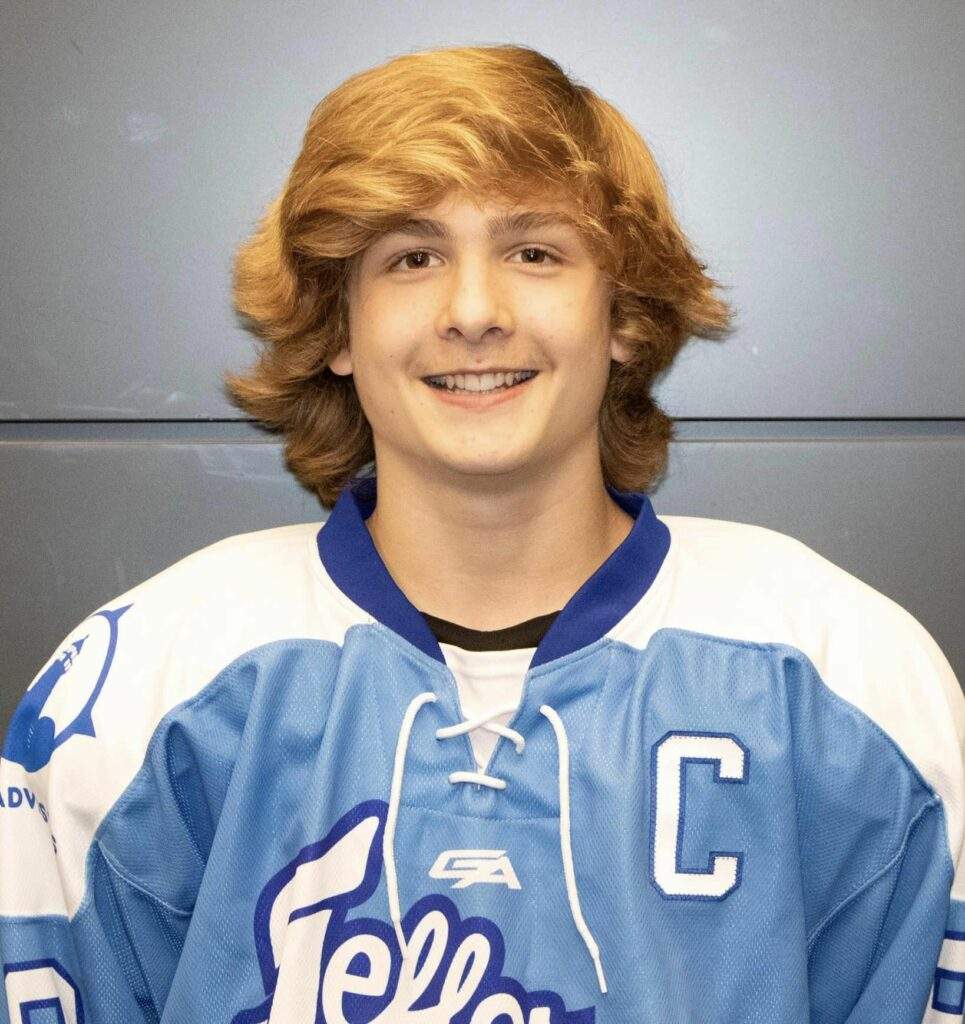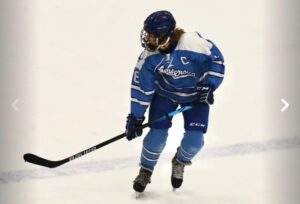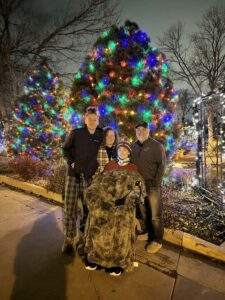 #8:
Ethan is a huge Bama fan, which coincidentally is how we at DAWG first heard Ethan's story. When Bryce Young, Crimson Tide Quarterback shared Ethan's story on social media, the article caught the eye of the DAWG Father as another "No Coincidences" moment.  Bloomington Jefferson High School (Ethan's School) was a block away from the restaurant he had just eaten dinner at a few nights before.  Here at DAWG we take these things seriously and knew that we had to learn more about this incredible young man.
Ethan was admitted to Craig hospital in September. Dawg Nation has many ties to Craig. Many inspiring stories have started at Craig and grown into stories of resilience, community, love, and perseverance.  We connected first with the Glynn's next door neighbors as they were helping the family through this impossible time.  Nate and Chrissy Grochow are the friends everyone should aspire to have in their life. We here at DAWG thank them for introducing us to the family, and celebrate their commitment to their friends, the Glynn's.
The DAWG Father finally got to meet Ethan at the end of November. He brought with him another recent recipient, Les Borsheim of the Colorado Eagles to share his perspective as a quadriplegic himself.  Like all things DAWG, another amazing opportunity shoed itself that day when we learned that another future recipient was being checked in to Craig that same day. Ashton Stephenson is a 19 year old hockey player who plays for the Hyland Hills Jaguars, and was recently paralyzed in a car accident.   Ashton and Ethan made quick buddies and the coincidences began to show themselves in ridiculous fashion. Cappy and Ethan both wear #8,  Les, Ethan and Ashton are all right wingers, and both Ethan and Ashton play for Jaguars. 
It was made clear that day that these young men were not going through this fight alone.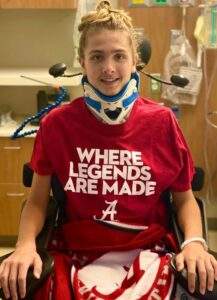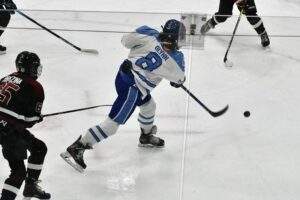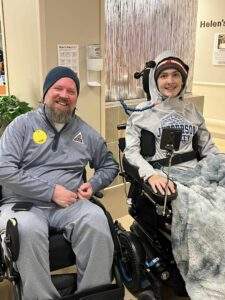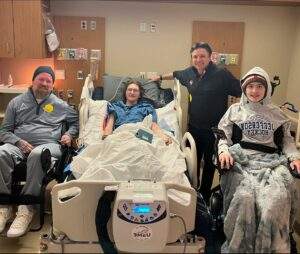 Lace 'em up for Ethan:
Expenses continue to pile up when you look at the Ethan's future. Their home will need to be remodeled, transportation will be a challenge, and Ethan will require continuing care for the rest of his life.  DAWG Nation is committed to hosting this fundraising campaign to help the Glynn family with this ongoing  challenge.  
But that's not all, DAWG Nation will be hosting a Charity Pond hockey event in February, where net proceeds will all go toward Ethan's recovery.  Dawg Nation's: Pondy on Prior will be held in Prior Lake, Minnesota. Not far from Ethan's home town or the new home of DAWG Nation's own Jan Hejda.  Jan has been instrumental in organizing this event with the help of his friends Geno Parrish and Dave Fromm.  Having a former NHLer like Jan and a pond hockey legend like Geno Parrish, we hope to build an event that brings the community together in such a way that it will serve the Minnesota Hockey Community for years into the future.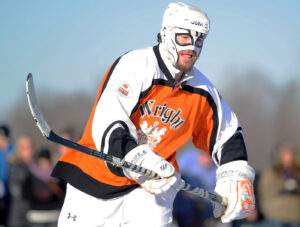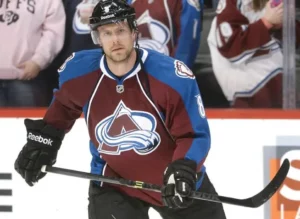 Click the button to contribute directly through Paypal.
The Story Writes Itself:
In our short relationship with Ethan and his family, some amazing memories have already been created.  From the insane coincidences of the first meeting at Craig, to conversing with the ever-entertaining Michel Goulet, to hanging in the office of Mr. Joe Sakic, to being slipped the signed stick of Cale Makar.  This journey is off to a pretty amazing start, lets keep it rolling and show how bright the future can be.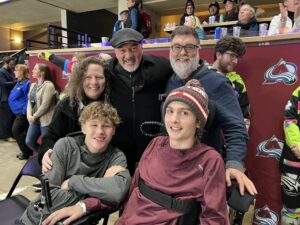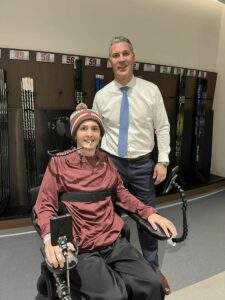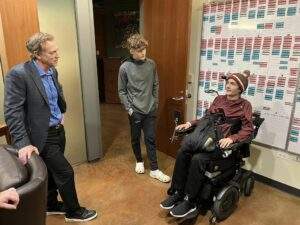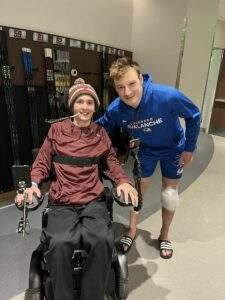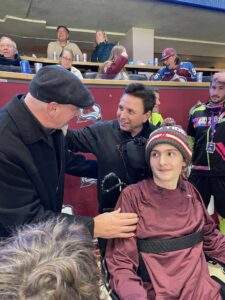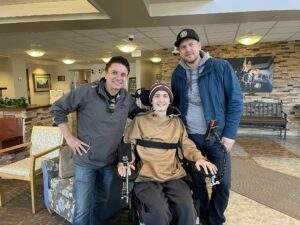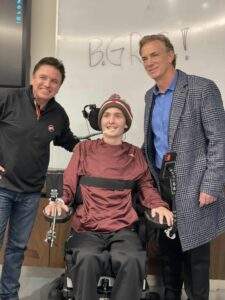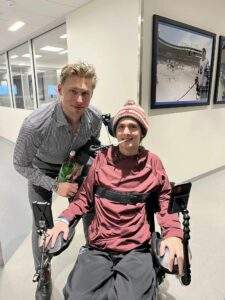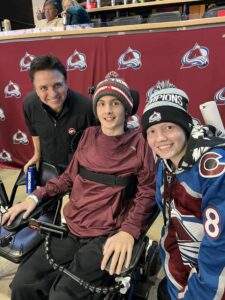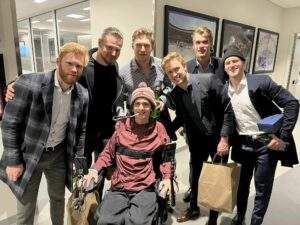 Click the button to contribute directly through Paypal.