A Surprise Stage Announcement 
During a beautiful afternoon of Dawg Bowl XII, Dawg Nation surprised Becky Gartman with a check for $5,000. Becky was as diagnosed at the end of 2021 with Non-Hodgkin's Lymphoma and still fighting her battle. She is currently undergoing chemo and hopefully with good scans will be done with treatment soon. Dawg Nation will continue to stand by Becky in the fight of her life.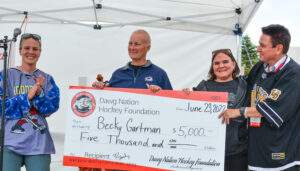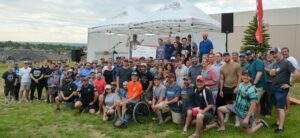 ABOVE AND BEYOND ON AND OFF THE ICE
Becky Gartman-Schlei, aka Hawk, has been involved with the hockey community since 2014. A co-worker of hers from the Coalition for the Denver Rescue Mission played hockey and asked if she wanted to learn. She borrowed equipment from the DWHL for a year and fell in love with the game. She never looked back. She eventually served as VP for 2 years and President for a year of DWHL. Most recently Hawk has been playing for the Hoodrats in WACH and the Pigeons in the south suburban league. She has also taken up refereeing for the DWHL (which has made her a better one-legged skater). She has been a big supporter of DAWG Nation and instrumental in helping to get other members of the hockey community the help that they need. Hawk is an integral part on any team she plays for. She brings a certain charisma to each team, and you can't help but smile when you watch her play. She is always encouraging and brings a constant positivity to the rink. Hawk always goes above and beyond both on and off the ice.
A HISTORY OF SERVING OTHERS
Becky has worked for Denver Health as a physician assistant since 2015 and prior to that she worked as a PA at the Coalition for the Homeless/Denver Rescue Mission. Her community presence started even earlier than that. She worked at a youth correctional facility, a clinic for the elderly and even spent time as an EMT on the Pine Ridge Indian Reservation. Her experience in healthcare definitely carried over into hockey. If there was an injury during game, no matter which team, Hawk was first on the ice to check them out. Even in this past WACH State tournament, Hawk came out to cheer on her team despite just finishing a week of chemo. One of our players went down and Hawk immediately started making her way down to the locker room. Even though she was exhausted she still wanted to be there for her team.
NEVER REALLY OFF
Police and Fire have a saying that even when you are off duty you are never really off. This goes for Becky! Becky was out to dinner with friends and she noticed a person being escorted into the restaurant who appeared to be injured. Becky got up and said "I'll be right back" and proceeded to follow the employees to check on the woman. A few minutes later Becky returned saying she was going to take the woman to urgent care to get stitches as she was from out of town and didn't know anyone here. When Becky returned to the restaurant she decided to order the woman some dinner since she missed out and we could drop it to her at the urgent care. Above and beyond, quintessential Becky.
OUR TURN TO GIVE BACK
Hawk was diagnosed at the end of 2021 with Non-Hodgkin's Lymphoma. She is currently undergoing chemo and hopefully with good scans will be done with treatment soon. We are in constant awe of her as she played several games on the off weeks of her chemo. A true inspiration. Hawk and her partner, Shannon Walsh aka Walshie, have handled this difficult situation with such grace and humility that even being honored by DAWG Nation, they will say someone else is more deserving. The two of them have given so much to the hockey community time and time again. Now it is our time to give back to them.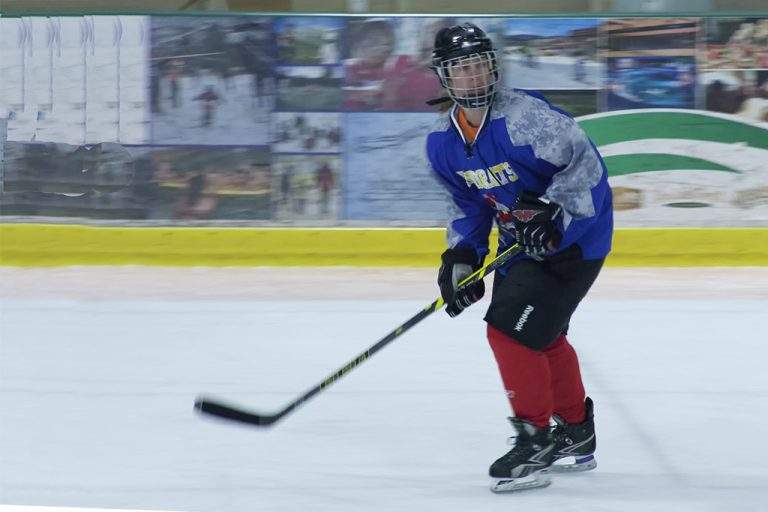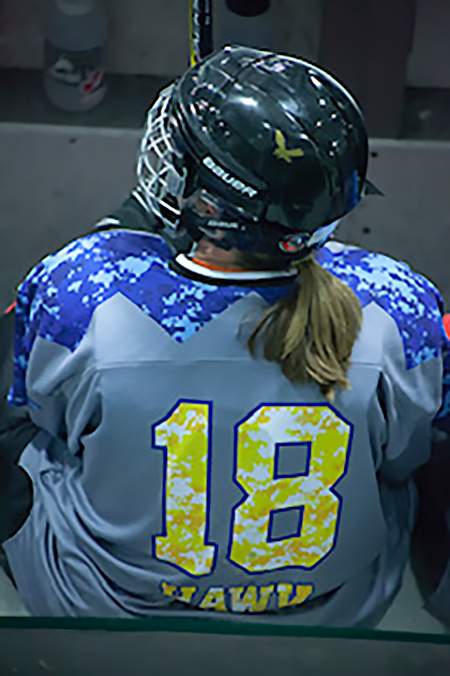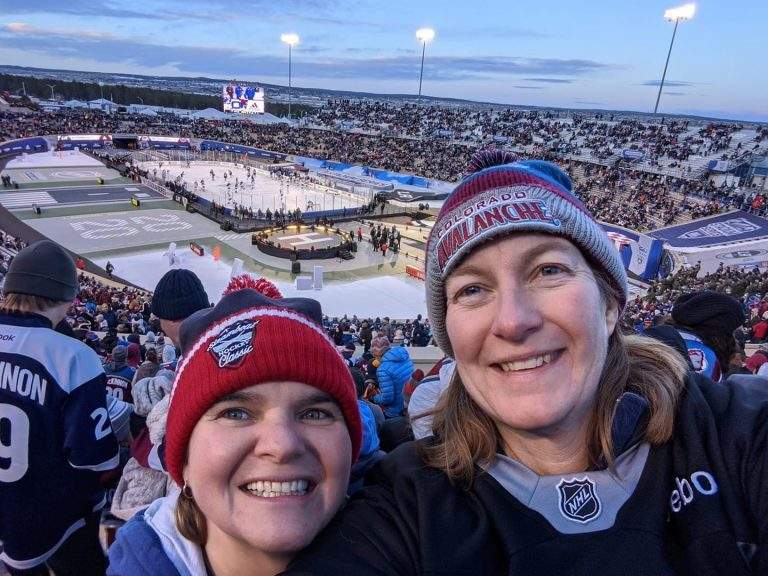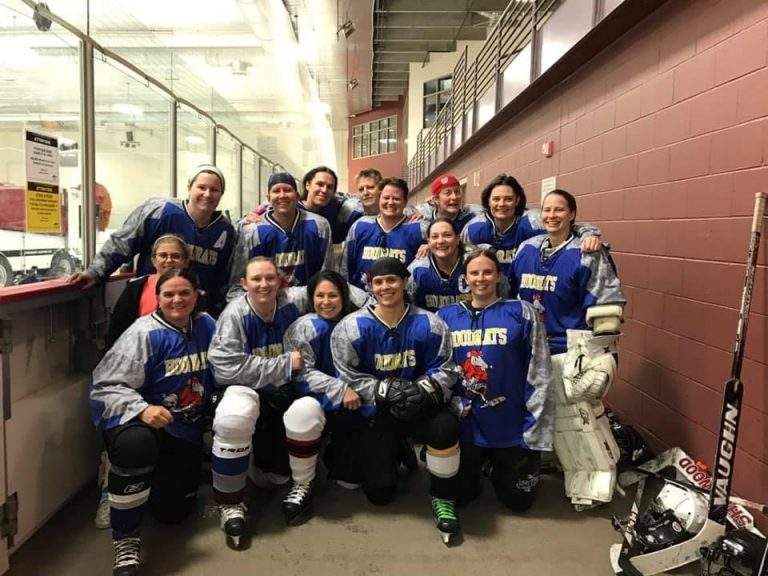 Your donation will help Becky Gartman, who DAWG Nation has selected as a grant recipient from its charitable class. Your contribution is made with the understanding that DAWG Nation has complete control and administration over the use of all donated funds in pursuit of its charitable purposes and in support of its charitable class.