Ashton Stephenson
A.
Paypal
---
Click the button to contribute directly through Paypal.
B.
Zelle
---
Enter: [email protected]
Enter the amount and *note the donation recipient so we know how to direct your donation.
C.
Mail Check To:
---
DAWG Nation Hockey Foundation
PO Box 182
Indian Hills, CO 80454
10/21/22  Heartbreak: A tragic car accident in Thronton, CO.
DAWG Nation was saddened this morning to receive several calls baring bad news.  Friends and family are rallying in Thornton this week after news that Ashton Stephenson was involved in a terrible car accident on Friday night (10/21).  Ashton's fight is just beginning as he and his family are learning the extent of his injuries and what the future will bring. 
Ashton's Mother, Meghan updated the community with a Facebook post:
"Dear family and friends, we wanted to let you know that our son Ashton was in a bad car accident on Friday night. He tore an artery in his leg, has multiple fractures in his shin, broken ribs, bruised lungs, a fractured shoulder and a spinal cord injury. He has already had 2 surgeries and will have another surgery tomorrow. Currently he is on a ventilator to help his lungs rest.
We are asking for your prayers, love and positive vibes his way that he regains his mobility and makes a full recovery. We are also asking for everyone to donate blood if you are able as blood donations saved his life.
We will keep you all posted as he continues to rest and heal. Thank you all for your love and support.
A Colorado Hockey Player:
Ashton is involved in the local hockey community. He plays for Standley Lake High School and Hyland Hills Hockey Association. Theres is no doubt that this amazing family is part of a community that looks out for their own. 
We call on DAWG Nation again today, to step up and lend the Stephensons a hand in getting through this incredibly scary time.  Share this story, get the word out there, so that we can light the flame of hope and community that us DAWGS know so well.  
Click the button to contribute directly through Paypal.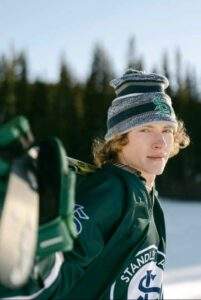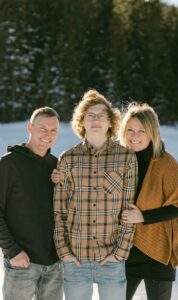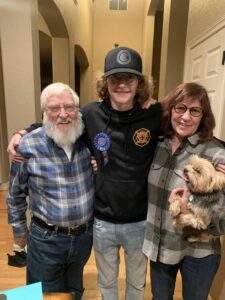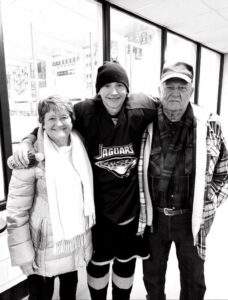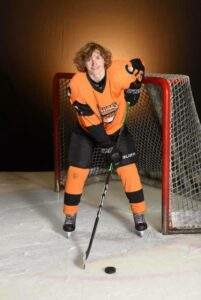 Click the button to contribute directly through Paypal.