Aaron Hodge
A.
PAYPAL
---
Click the button to contribute directly through Paypal.
B.
ZELLE
---
Enter:

 

[email protected]
Enter the amount and

 

*note the donation recipient

 

so we know how to direct your donation.
C.
MAIL CHECK TO:
---
DAWG Nation Hockey Foundation
PO Box 182
Indian Hills, CO 80454
Staying Strong in Chicago:
DAWG Nation has caught wind of  a story coming out of Chicago of a man Named Aaron Hodge. Aaron was the victim of an assault and robbery on the streets of Chicago.  Aaron was in the ICU for some time following the attack, was put into a medically induced coma, and suffered injuries requiring surgery.  His story began in December and is ongoing with hopes of making a full recovery.
Hockey Players Helping Hockey Players:
Aaron is well known in his neck of the woods as a musician, DJ, and gifted hockey player. He's had a tremendous outpouring of support from his friends (thus how DAWG Nation came to hear about Aaron.)  Aaron Skates with "Pucks for Autism," a 501c3 that organizes and hosts various events to raise money, awareness, and acceptance for individuals on the autism spectrum.  Aaron plays in their annual tournament and does his part to strengthen the hockey community.
Call to Action:
Aaron's friends mobilized in a big way to make sure he was getting the help he deserves, Ricardo Ponce posted his call to action on another platform earlier in December:
"Hello everyone. Some of you may already know, but a very good friend of ours was assaulted over the weekend. I'm sharing his pictures so you can see the significance of his injuries due to an assault and robbery. He sustained some very serious injuries to his face which will require surgery followed by 8 to 10 weeks of healing. Aaron is in good spirits wants us to let you know he is stable and out of the ICU. He has been a part of all of our lives one way or the other. Through DJ'n or playing on our teams as well as officiating for us. The cost for his surgeries are going to be in the thousands and I would like to somehow offer him some assistance by contributing some funds his way. He is going to be out of work for quite a while recovering from this traumatic experience. This is a burden that no family or friend should have to carry during the holiday season. I believe all of us throughout our hockey community, should be able to help him and his family. An investigation is still ongoing so I will let Aaron discuss the details when he's ready but in the meantime, let's give him and his family a little bit of help during this time of need. We ask you to please find it in your hearts to help out. Stacy and I would like to say thank you and Merry Christmas to all."
Click the button to contribute directly through Paypal.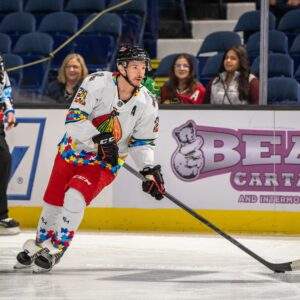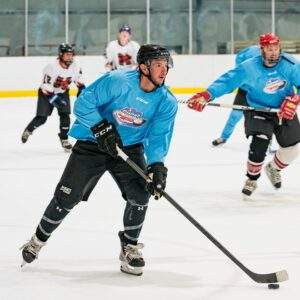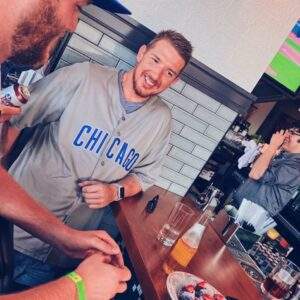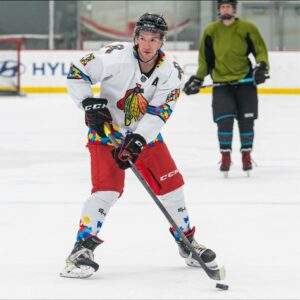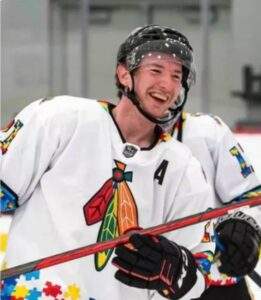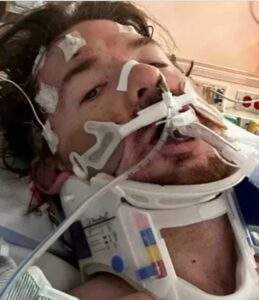 Click the button to contribute directly through Paypal.