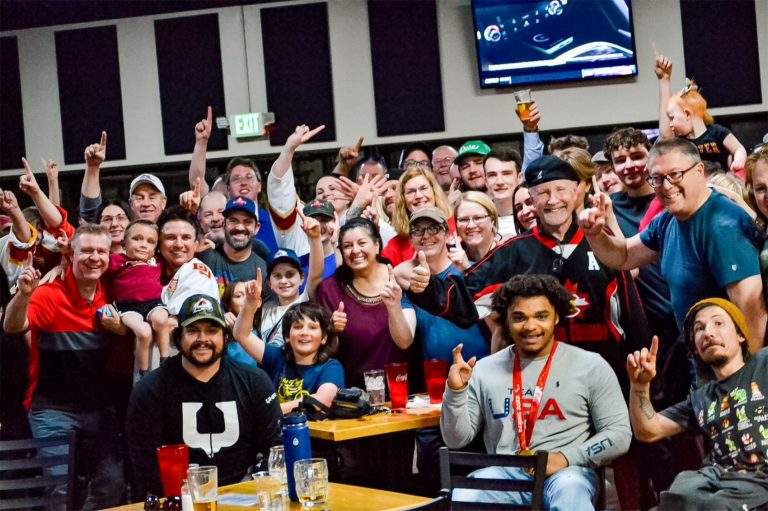 Other Events
Check back to learn more about upcoming events organized by our nominees' families and friends to help them in their time of need.
Featured Other Events
May 24, 2023 6:30 pm

Shutout the Stigma

---

In honor of Mental Health Awareness Month Dawg Nation Hockey Foundation hosted a conversation on mental health and ending the stigma surrounding it on Wednesday, May 24 2023 at the Ramos Law Firm Northglenn Office. This conversation featured an incredible panel of people from our hockey community sharing stories of strength and awareness towards mental health. Guests were able to get resources on mental health and ask questions to the panelists.

It was an incredible night with stories of hope, love, and inspiration. When creating this event, our goal was to make a difference and help even one person battling mental illness. With our panelists Johnny Plover, Sandy Clough, and Dr. Rick Perea we were able to impact an entire room and all that watched online.

We learned it really is okay to not be okay. Everyone has their own story, their own battle, and their own journey. What matters most, is being there for yourself and those in your life. The panelists helped open our eyes and change our perspective on the topic of mental health.

Thank you to Ramos Law, Bad Daddy's Burger Bar of Northglenn, Liquid Death, Danico Brewing, Carboy Winery, Think One, Psyked 4U, and Not Alone Co. for their incredible generosity towards this event! We also want to thank our volunteers, Shaw Hockey Productions, and panelists for making this such a memorable event.