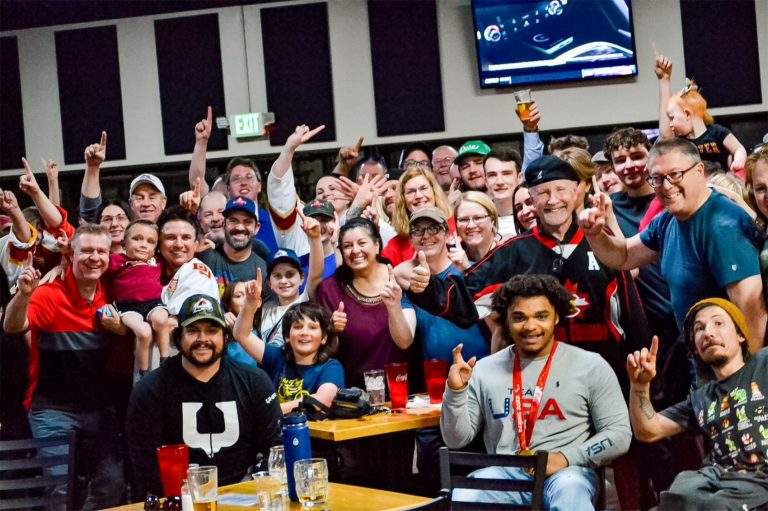 Other Events
Check back to learn more about upcoming events organized by our nominees' families and friends to help them in their time of need.
Featured Other Events
July 23, 2022 4:00 pm

Top Dawg vs The Steamboat Mountain Screamers

---

Top Dawgs vs. The Mountain Screamers Recap

An absolutely incredible weekend in Steamboat Springs that included a happy hour, a little golf, great hockey, and of course, GIVING BACK! But perhaps the highlight of the weekend was sled hockey legend Declan Farmer. Declan took four year old Wilder Hagen (cerebral palsy) under his wing, sharing some very special moments on the ice before the game. And right after that Declan went one on one against Stanley Cup winning goalie Curtis McElhinney, taking five breakaways and scoring two! That was followed by a thrilling 8-6 victory by the Top Dawgs over the pesky Steamboat Springs Mountain Screamers. Of course no Dawg Nation event would be complete without giving back, and this one was no exception. Friday night saw a very surprised Mary Yamamoto accept a $10k check as she continues to navigate life without her soulmate. During the second intermission we witnessed an emotional Hagen family accept a check for $20k to offset some of costs related to Wilder's life with cerebral palsy. Great job by Vladan Chase in organizing a weekend to remember, a weekend of friendship, family, and giving back!

And again we would like to thank our sponsors who make this all possible!!

Space Station

JSM Construction

Alpine Oral and Facial Surgery

Boomerang Sports Exchange

OTP (Old Town Pub)

RE/MAX

Colorado Sled Rental

Yampa Valley Bank

Mountain View Car Wash

Yampa Valley Tire Pros

Four Star Auto

Eliason Group:

O'Neills, Back Door Grill, How Ya Doin Pizza

Storm Peak

Steamboat Radio

Cruisers

The Egg

Central Park Liquor

May 20, 2022 8:30 am

Tscherpel STRONG Golf Tournament

---

Tscherpel Strong Golf Tournament Recap

After being snowed out for the original date in May of 2022, the tournament finally took place on July 29th, 2022. We were sold out of sponsorships, sold to more than 144 golfers and had an army of volunteers. Dave and Marybeth Tscherpel were surrounded with love and support.

This year Dave was feeling well enough to get on a golf cart and visit with all the Tscherpel Strong supporters out on the course. He and Marybeth had a wonderful time chatting with everyone and heckling their golf game. We gathered back at the Pavilion for a bite to eat and a heartwarming check presentation. Marybeth shared the exciting news that his doctors are no longer seeing any signs of cancer cells in Dave's body and that they have begin to talk about when the chemotherapy treatments will end. Dave is a true fighter and cancer never stood a chance.

We look forward to celebrating the end of treatments with Dave some time in 2023!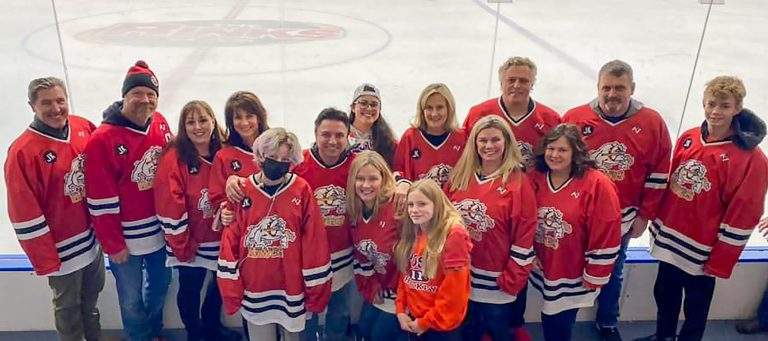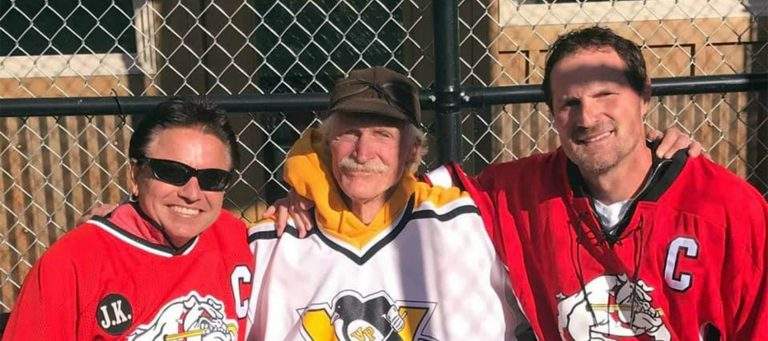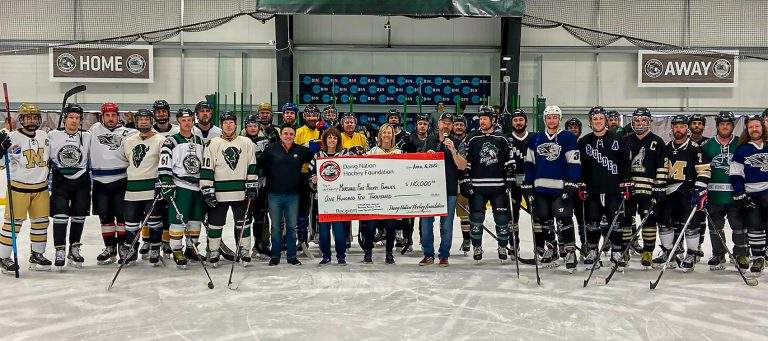 Play Hard. Play Fair. Give Back.™
The DAWG Nation Hockey Foundation is a 501(c)(3) nonprofit organization dedicated to providing opportunities for people with and without disabilities to gain confidence and independence through participation in national and international amateur ice hockey events, as well as to supporting local, national, and international amateur ice hockey players and their families during times of crisis. Since its inception DAWG Nation Hockey Foundation has been able to give out millions of dollars to positively impact the lives of many families in need. Do you part to assist the hockey community by volunteering, donating, or sponsoring one of our events or individuals.