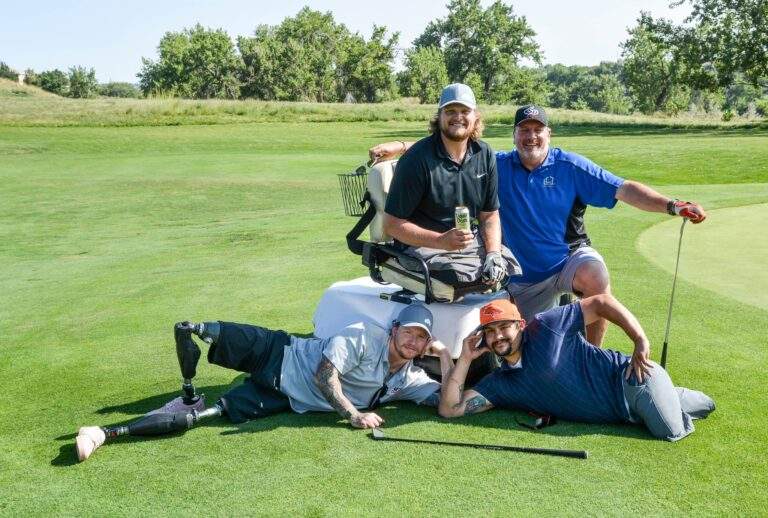 Tee It Up For DAWG Nation
The 12th annual Tee It Up for DAWG Nation Hockey Foundation is set for September 12th, 2022 at Highlands Ranch Golf Course.
Featured Golf Events
September 12, 2022 12:30 pm

Tee It Up for DAWG Nation Golf Invitational

---

September 12th, 2022

Highlands Ranch Golf Course

Like all DAWG Nation Hockey Foundation events, Tee It Up for DAWG Nation Hockey Foundation will leave participants with one of the best golf experiences they've ever had. From fun contest holes to terrific prizes, great food, and an incredible course you'll be coming back year after year.

Tee it Up for DAWG Nation Recap

An absolutely gorgeous day at the University of Denver Golf Club, the perfect setting for the 2022 "Tee it Up for Dawg Nation" event. We were blessed with yet another full field and we also sold out on the sponsorship front, led by our 12-times running Tee It Up title sponsor, The Ahbe Group (TAG).

Also a shout out once again to our team of amazing volunteers who did the heavy lifting to provide a memorable experience for everyone involved.

Although golf was on everyone's mind, GIVING BACK was the theme of day! With Avalanche head coach Jared Bednar in attendance we were able to collectively lend a helping hand to two very deserving families. Hilary Tayloe is a single mom with three sons. This supermom is currently battling breast cancer and emotionally felt the uplift of the entire room last night. Lily Palan is a beautiful little six year old that is awaiting a heart transplant. She was surrounded and comforted by her family and others have faced similar paths. Although the future may be uncertain for both Lily and Hilary, the support they felt is rock solid. Thank you again to everyone that made our 2022 golf event our best one ever!!!

Thank you to all of our sponsors, who truly make these events possible:

Patch My PC

Tri-M and Dave and Amanda Repsher

The Lighting Agency

Frankl Law

Steeles Cycles

Actall Corperation

Miller Consulting

Coordinated Consulting

Lallier Construction

Hasson Financial

Skylight Specialists

Highland Electric

Nextwave Payroll

On the Bench with Beeks

Berkshire Hathaway

Saunders Construction

High Altitude Consulting

First Citizens

Foothills Parks and Rec

TRC of Colorado

Holmes Murphy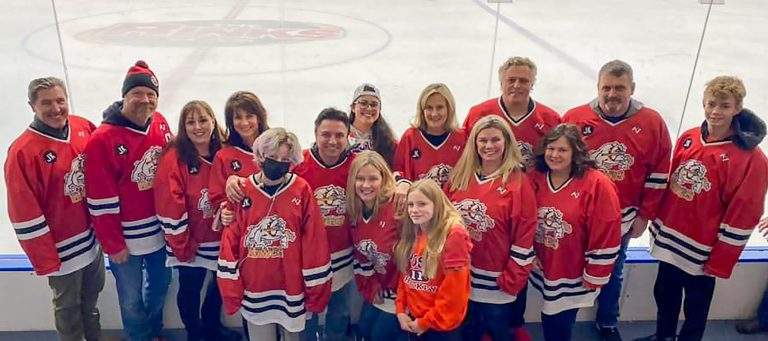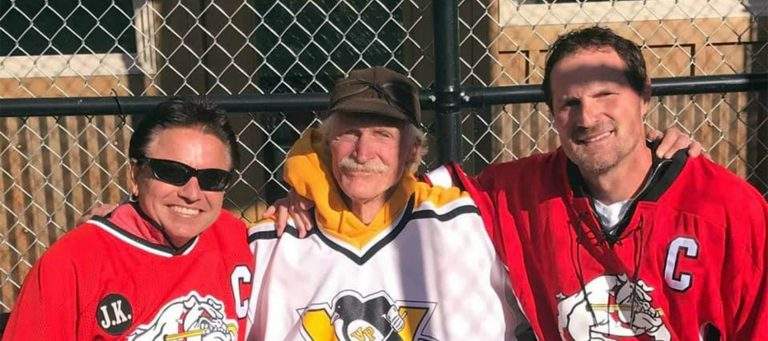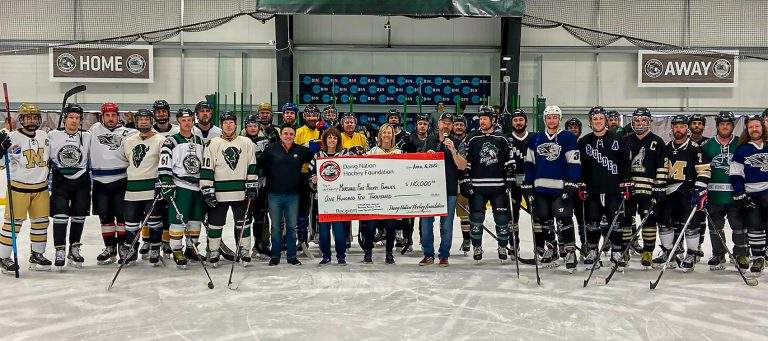 Play Hard. Play Fair. Give Back.™
The DAWG Nation Hockey Foundation is a 501(c)(3) nonprofit organization dedicated to providing opportunities for people with and without disabilities to gain confidence and independence through participation in national and international amateur ice hockey events, as well as to supporting local, national, and international amateur ice hockey players and their families during times of crisis. Since its inception DAWG Nation Hockey Foundation has been able to give out millions of dollars to positively impact the lives of many families in need. Do you part to assist the hockey community by volunteering, donating, or sponsoring one of our events or individuals.